Melissa & Teresa's Family Reunion – 'Everything Is Great Between Us'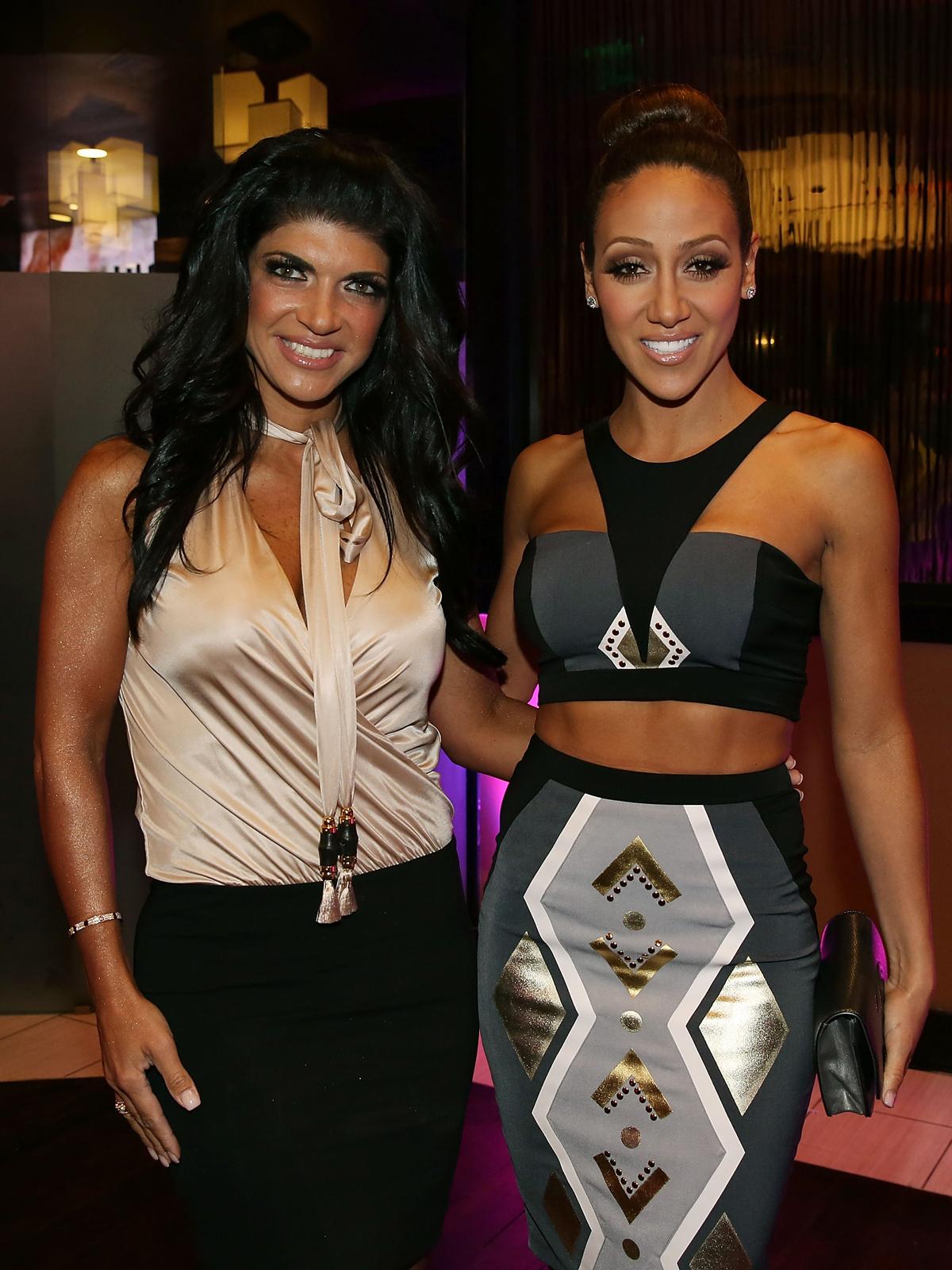 There has been a long-time feud between Real Housewives of New Jersey stars — and sister-in-laws — Teresa Giudice and Melissa Gorga, but that's all in the past now.
In a new interview with Star magazine, Gorga reveals that as the Giudices face jail time for fraud and tax evasion, the family has become closer than ever over the incident.
"Thank God, everything is great between us," Gorga said.
"As traumatic as their situation is, that's when family puts the nonsense aside to be there for each other. My husband and I are here to support Teresa and Joe."
Article continues below advertisement
Adding to the decision to put their conflicts aside, was the sudden and devastating death of Joe Giudice's father on June 18.
"There are things I've decided to let go," Gorga told Star.
"I believe in forgiveness."
But when it comes to her children and what they know about their aunt and uncles legal woes, Gorga says she prefers to keep them in the dark.
"I don't feel the need to explain it to them if they're not asking about it," she said.
"I don't let me kids watch the show. I believe in sheltering them. I might go overboard with it, but I try my hardest to keep my kids young."
Joe and Teresa's sentencing hearing -- originally scheduled for July 8 — has been pushed back to Sept. 23.
For more details on Teresa and Melissa making amends, pick up the latest issue of Star magazine on newsstands everywhere Thursday.