They've Got More Time! Teresa And Joe Giudice's Hearing Has Been Postponed Following Death Of Joe's Father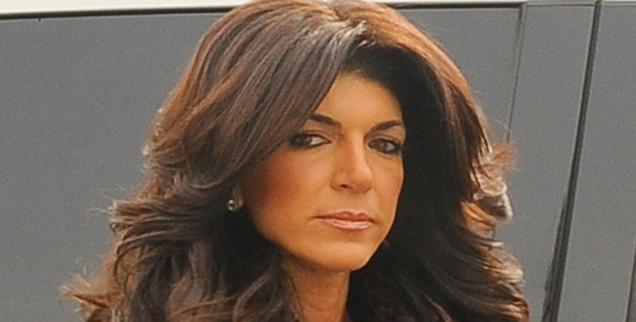 It looks like Teresa and Joe Giudice will be able to spend more time at home before their sentencing hearing, as it has been pushed back until September, according to In Touch.
A spokesman for the U.S. Attorney's office released a statement to the magazine explaining the last-minute delay:
"Joe and Teresa's sentencing has been pushed back to September. The reason is an administrative issue. I can't elaborate further as to what that means and I can't theorize on this. They will be sentenced on September 23rd at 10:30 a.m. in front of Judge Ester Salas."
Article continues below advertisement
The spokesman did not provide an answer when asked whether or not the delay had anything to do with the death of Joe's father, Frank, who died Wednesday in the couple's backyard.
The Giudices suspect a massive heart attack, according to a rep of the Real Housewives of New Jersey stars, but the cause of death has yet to be confirmed. Frank was 63.
Joe and Teresa could face years in prison on fraud charges.