Exclusive
Kimye Baby Plans On Hold Amid Reports Of Marriage Crisis — Inside Their 'Constant Fights'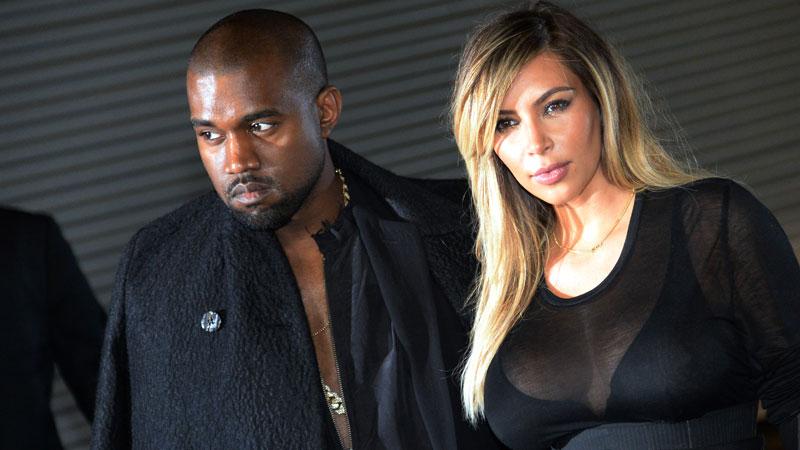 North West just turned one, but Kim Kardashian and Kanye West's daughter won't be getting a sibling any time soon. RadarOnline.com has exclusively learned that the couple have put their baby plans on hold due to "constant fights" over balancing family time with their respective careers.
West and Kardashian "are having constant fights over the timing of having another baby," an insider told RadarOnline.com.
"Kim has made no secret for her desire to get pregnant right away with another baby," the source continued. "However, Kanye is resisting because he is going to be going on a world wide tour after the release of his upcoming album. The couple doesn't even have their own house to live in! It's just too much chaos for Kanye to handle."
Article continues below advertisement
"He loves being a dad to their daughter, North, but having another baby would just push him over the edge," the source said.
What's more, "It doesn't help that the couple have been fighting a lot ever since they got married," the source continued. "Kanye can't understand Kim's love of just lounging around for days at a time," like they recently did during a vacation at Joe Francis' Punta Mita mansion.
Not only did Kardashian relish doing nothing for days, the source said, but also, "She has even hinted that they should buy their own seaside getaway."
RadarOnline.com previously revealed that Kardashian has been "so sad" since marrying West in an over-the-top Italian ceremony in May.
"By all appearances, Kim looks like she has it all – a perfect husband, and a beautiful daughter – but the light and joy in her eyes is gone," a source told RadarOnline.com.
But despite her marriage troubles, the Keeping Up with the Kardashians star "is absolutely determined to get pregnant," the source said. "And Kanye can never say to no to her in the bedroom. Their sex life is over the top, and Kim is boasting it's only a matter of time until she is pregnant again, so stay tuned!"