Twisted Sisters: Kendall Jenner Gives Kylie The Finger, Kylie Calls Kendall A 'Wh*re!' Have They Gone Too Far?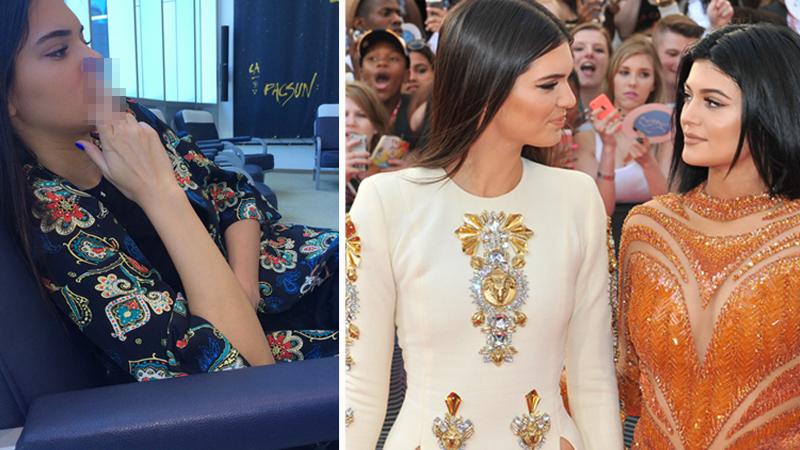 Kim, Kourtney and Khloe Kardashian have never been shy about fighting on camera— and now it seems the youngest sisters are following in their footsteps.
Kylie Jenner, 16, posted a pic of big sister Kendall, 18, giving her the finger at a Pac Sun showroom on July 18, captioning her attitude-filled Shots photo "bein a wh*re never looked so fun."
It's not the first time the teens have thrown around the insult. On a June 22 episode of Keeping Up With the Kardashians, Kendall called her own mother Kris, 58, a wh*re during a fight with sister Kim, 33, about caring for her Great Dane puppy.
Article continues below advertisement
The young stars also raised eyebrows with their unruly behavior when they were caught drinking from what appeared to be champagne and wine glasses during Khloe's 30th birthday party on a luxury yacht outside New York City.
Do you think the teen sisters are setting a bad example for their young fans? Sound off in the comments.