Kate Hudson Remembers Heath Ledger As 'Beautiful & Sweet & Gentle,' Says He Was The Best Kissing Co-Star She Ever Had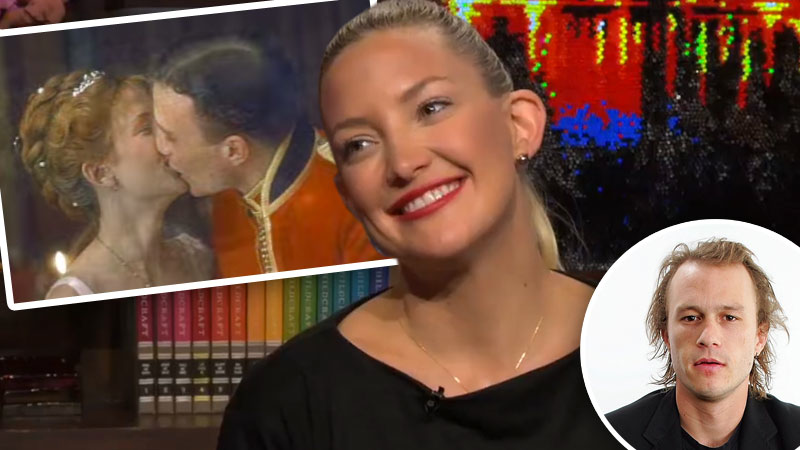 Kate Hudson's all time-favorite leading man to smooch with? The late Heath Ledger.
The actress, appearing with Wish I Was Here co-star Zach Braff in Andy Cohen's Watch What Happens Live clubhouse Wednesday, was quizzed by a caller about who her favorite actor to lock lips with was — a dashing group including beefcakes like Matt Dillon (You, Me and Dupree), Matthew McConaughey (How to Lose a Guy in 10 Days) and Luke Wilson (Alex & Emma).
Article continues below advertisement
"I would say my favorite one was Heath; that was pretty excellent," she said of her The Four Feathers co-star. "I would say that, I look back at all of it, and that was really — he was lovely."
"Such a tragedy," Cohen chimed in.
The blonde beauty admitted the question was "a tough one to answer," remembering the late Australian hunk as "so beautiful and sweet and gentle."
Watch the video on RadarOnline.com:
On a lighter, sexier note, the stunner admitted to a bit of romantic activity with women, when Cohen asked her if she ever took a dip in the lady pond.
"How deep in a dip?" she responded.
"I would say more than making out," Cohen said, leaving Hudson to spend what seemed like eternity thinking up an answer.
"No … I had to think about that one for a little while!" she said.
Watch the video on RadarOnline.com:
Watch What Happens Live airs on Bravo Sundays thru Thursday at 11/10c.
Wish I Was Here is in theaters now.