Egomaniac Kanye West Interrupts London Performance With Crazy 20-Minute Rant— Audience Boos Him Off Stage!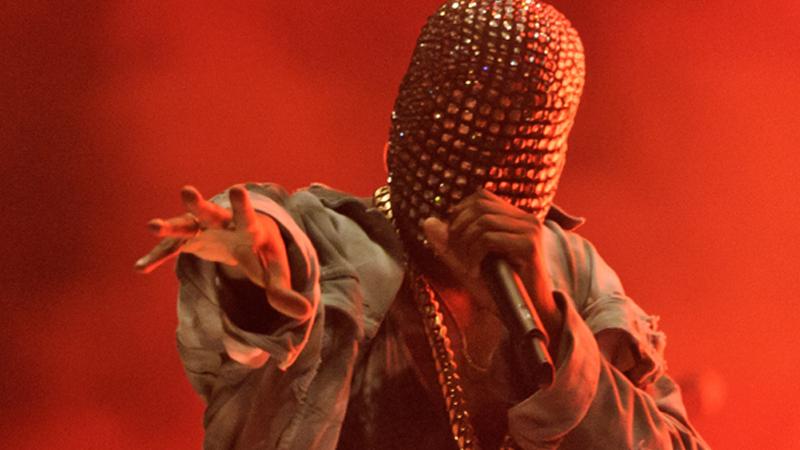 Kanye West isn't exactly known for being humble — but at the Wireless Festival in London last night, he took his self-obsession too far.
With a bejeweled mask over his face, Kim Kardashian's loudmouth hubby, 37, interrupted his song "Runaway" with a rambling 20-minute rant against the media, consumerism and the fashion industry.
"They taking the idea of celebrity and make me seem like I was stupid or something!" the rapper shouted into the microphone at the famous annual music festival.
Article continues below advertisement
"I just want to be awesome and hang around my awesome friends and change the world!" he later said.
As evident in the below video, concertgoers began booing, and according to the U.K.'s Daily Mail, storming out of the outdoor performance.
"Hundreds of people left the park early because they were so bored of his long rant," one audience member told the paper.
Music fans began expressing their outrage on social media as well.
"There is a time and a place to get on your soap box @kanyewest and #wireless is not the place," one person posted on Twitter.
Just last month, the musician bragged about his over-the-top wedding to Kardashian, 33, and their A-list status at the Cannes Lions festival in France.
"I've been brought up in this way," he insisted, " I think I can't work with anyone that isn't number one: Jay Z, Kim, Obama, Apple is one, Samsung isn't."
Is Kanye out of control? Sound off in the comments and watch the video!
youtube