Green-Eyed Pop Star: Justin Bieber Reportedly Jealous Of Ex Selena Gomez's Close Friendship With Stunning Bisexual Model Cara Delevingne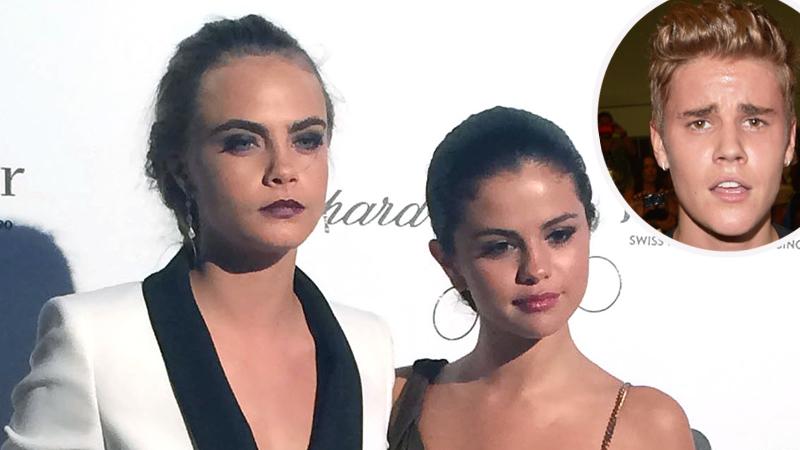 Selena Gomez may be cuddling up to tall, dark and handsome Italian businessman Tommy Chiabra, but her bad boy ex Justin Bieber is more concerned with the "Come & Get It" singer's new gal pal.
According to the U.K.'s Star, the pop brat, 20, is jealous of Gomez's budding friendship with bisexual British model Cara Delevingne, 21- and he's making a fuss.
"Justin has called Cara on more than one occasion, wanting to know what's going on," an insider tells the newspaper. "It's been clear that he's had a drink beforehand, too."
Article continues below advertisement
Though Delevingne split from girlfriend Michelle Rodriguez in June, her new friendship with Gomez is strictly platonic, sources say.
"She's just having fun with a new pal," the insider insists.
The model and the actress shared a whirwind week for Gomez' 22nd birthday: They sunned on a yacht in Saint Tropez, and attended Leonardo DiCaprio's star-studded fundraiser in the French city.