Exclusive
Ashlee Holmes Says She Has No Animosity With ANY Of The Kardashians & Didn't Know About The Song Diss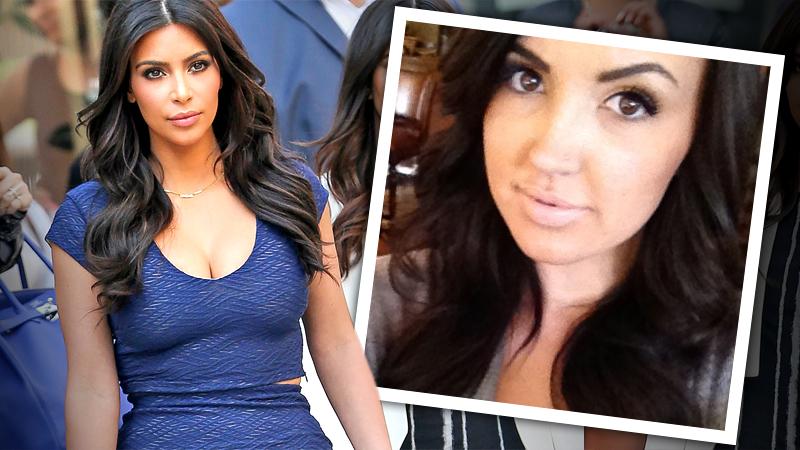 What feud?
Former Real Housewives of New Jersey star Ashlee Holmes says she has no beef with Kim Karadashian — or anyone in the Kardashian family for that matter — despite appearing in a music video that dissed the reality TV royal family.
"I have ZERO animosity towards Kim Kardashian or her family. I'm actually a big fan of their show. I follow Khloé and Kylie on Instagram," Holmes told Radar in an exclusive interview.
Article continues below advertisement
"The version of the song we heard had NOTHING to do with Kim Kardashian or her family. When my friend sent me the article that was posted here on Radar Online ... that was the first time I saw the video. I was completely floored by the ending voice over dialogue."
As Radar exclusively reported, Holmes appeared with rapper Bim Fernandez in a Pink Grenade music video titled "Lipstick" in which the Kardashians were slammed, big time.
"It ain't over motherf**kers. Yo, when she says Lil Kim she ain't talkin' about the rapper," a male voiceover at the end of the video says.
"No disrespect to Biggie's homegirl. What she's talking about is Kim Kardashian. That's right. Because Kim Kardashian, she has little money, next to Bim's big money. So yeah, f**k you Kim Kardashian."
Holmes then blows a kiss to the camera while the man says, "F**k your whole family."
Article continues below advertisement
Bim is the daughter of Nigerian gemstone tycoon Antonio Deinde Fernandez, who is believed to be one of the richest men in the world with an estimated net worth of $8.7 billion. Yes, billion.
Holmes tells Radar that she's known Bim for about a year and was asked to do makeup on her video shoot and appeared in the video at the last minute.
"I've known Bim for a little over a year now… she told me she was going to be filming her first music video. She asked me if I was available to do makeup on it. She also asked if my partner Jaclyn Brinster was available for hair. Jaclyn and I were flown out to North Carolina for it," Holmes said.
"The day of Bim's shoot we were asked by Bim to be in the video with her. I was a little hesitant at first because of the lyrics — but I thought it was a fun song. I think people who are really hating on the song need to not take life so seriously. Anyway... she's a friend of mine so I thought why not?"
But what Holmes says she didn't know was that the song would bank on a bash against the Kardashians.
Article continues below advertisement
"Myself and Jaclyn Brinster do not support the ending jabs directed towards Kim and the rest of the Kardashian family and we had no knowledge of the ending voice over or control over the editing of the video," she concluded.
On Wednesday the video's star, Bim, told Radar that Holmes was fully aware of the lyrics of the song — including the Kardashian slam.
"Ashlee was aware of the song. She had it before we even flew her down to North Carolina. Anyone that has any sense knows that in order to film a music video, the song must be played multiple times in its entirety," Bim told Radar.
"If she had an issue with the song's content, the video shoot would have been the place for her to make that known."
Who do you think is stretching the truth here — did Ashlee know about the Kardashian slam when she filmed the video or did she find out afterwards? Sound off in the comments below…