Exclusive
Feud With The Kardashians Explodes -- Kim's BFF Jonathan Cheban Tells 'RHONJ' Star Ashlee Holmes, 'You Made A Huge Mistake!'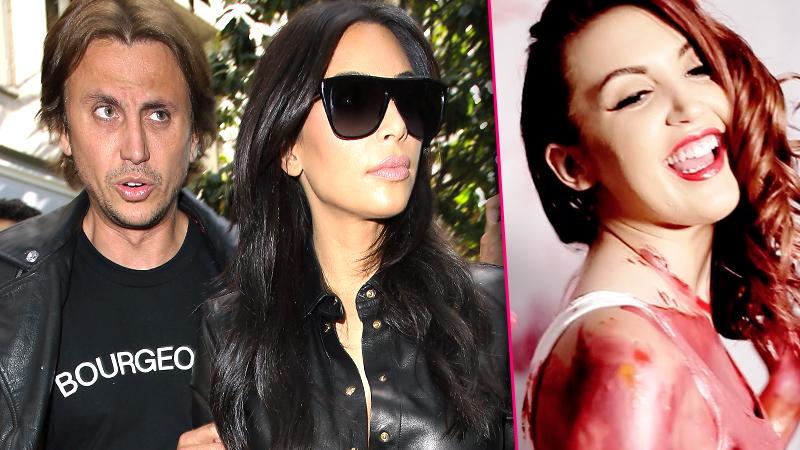 Article continues below advertisement
An insider claims Cheban, 40, was outraged by the lyrics dedicated to dissing Kim and the entire Karashian family, and contacted Holmes to tell her it wasn't even worth Kim's breath to address it — although they're outraged.
At the end of the video — exclusively revealed on RadarOnline.com— a voiceover with a man slamming the Kardashian family plays.
"It ain't over motherf**kers. Yo, when she says Lil Kim she ain't talkin' about the rapper," the guy says.
"No disrespect to Biggie's homegirl. What she's talking about is Kim Kardashian. That's right. Because Kim Kardashian, she has little money, next to Bim's big money. So yeah, f**k you Kim Kardashian."
Holmes then blows a kiss to the camera while the man says, "F**k your whole family."
A crew member on the set of the video tell RadarOnline.com that even though Holmes might deny knowing about the Kardashian diss, she was fully aware of it at the time of filming.
Article continues below advertisement
"Ashlee was aware of the song. She had it before we even flew her down to North Carolina. Anyone that has any sense knows that in order to film a music video, the song must be played multiple times in its entirety," the star of the video, Bim Fernandez, exclusively told RadarOnline.com.
"If she had an issue with the song's content, the video shoot would have been the place for her to make that known."
In case you missed the video, you can watch it below.
WARNING: Music Video Contains Adult Language & Content