Man Pleads Guilty, Sentenced To 20 Years For Murdering Aspen Socialite Who Previously Dated Michael Douglas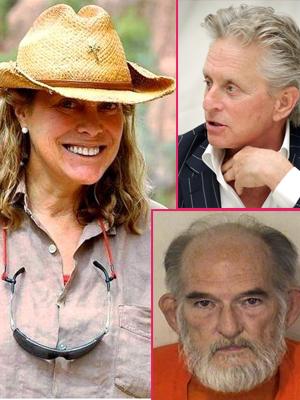 While charges were dropped just three days ago against Nancy Styler for the murder of Aspen socialite Nancy Pfister, her husband, William Styler, pled guilty on Friday and was sentenced to 20 years in prison, RadarOnline.com is reporting.
William, 65, has been awaiting a hearing on his first-degree murder and conspiracy to commit first-degree murder charges in an Aspen jail since being arrested in March.
Article continues below advertisement
According to reports, Pfister had wrote on Facebook that the Stylers weren't paying rent or utilities in her home, so she'd be returning early from Australia to resolve the issue.
Pfister was a well-known and well-liked member of the community in the small ski town and in her younger years "hung out with the Kennedys, Jack Nicholson, Cher, Michael Douglas," Page Six reported, adding that she was briefly engaged to Douglas at one point.
At the time of her murder, Pfister's daughter told ABC News, "How could someone just be so angry that they got kicked out of a house? There's got to be something more. It's hard to understand that."