It's On! NFL Superstar Aaron Rodgers Caught Kissing Actress Olivia Munn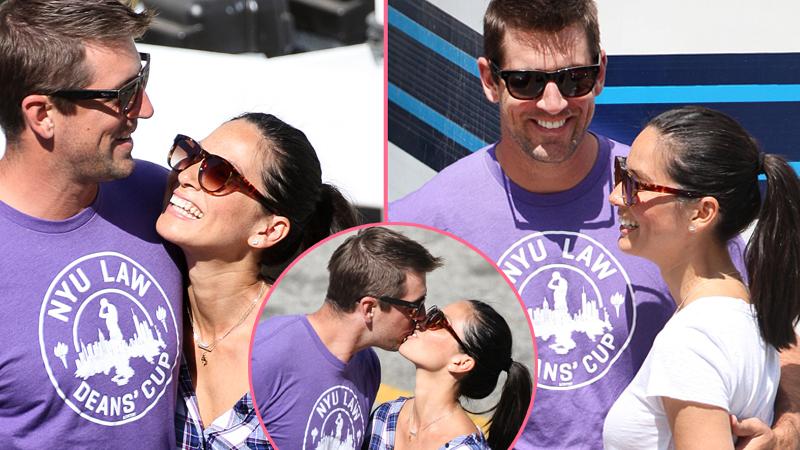 It's official, NFL superstar Aaron Rodgers and actress Olivia Munn are dating -- and RadarOnline.com has the photos to prove it!
Snapped on the set of her HBO smash hit The Newsroom on Friday, the new couple was super touchy-feely and didn't hold back their affection by locking lips more than once.
It was first reported in May that Munn, 33, and Rodgers, 30, were dating when they were spotted holding hands in public.
Article continues below advertisement
As Radar previously reported, Rodgers was plagued by a gay rumor late last year when reports surfaced alleging that he had a sexual relationship with his former assistant and roommate, Kevin Lanflisi.
Rodgers vehemently denied the claims, stating, "I'm just gonna say, I'm not gay. I really, really like women."
Munn previously dated Swedish actor Joel Kinnaman for two years before splitting in April 2014 and moving on with Rodgers, while the Green Bay Packers quarterback broke up with his girlfriend of two years, Destiny Newton.
What do you think of Hollywood's newest couple -- match made in Heaven, or doomed for a short run? Sound off in the comments below...