Exclusive
North Must Be Protected! Kanye West Taking Drastic Measures & Extra Precautions To Keep Daughter With Kim K Safe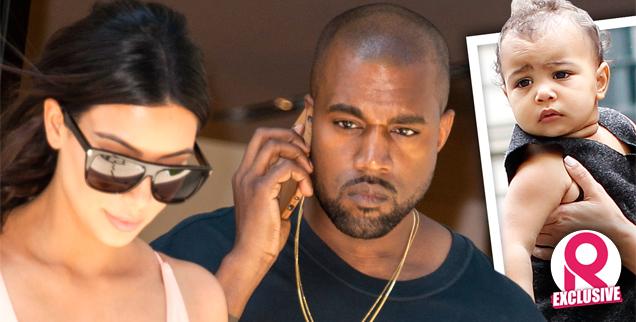 Article continues below advertisement
"Kim and Kanye have been arguing over all of the exposure North got during the wedding," a source close to the Yeezus rapper told Radar.
"He was frustrated that the baby was in public so much and he wants to make sure that now that all of those festivities are over that she's protected."
Marrying into the very public Kardashian family and having every detail of their lives exposed apparently makes Kanye very nervous.
The source told Radar that Kanye's problem with his daughter getting photos taken by paparazzi and by friends and put on social media isn't a "control issue," but worry for her safety.
"Kanye isn't trying to control any press about North. He's genuinely afraid for her safety and doesn't want people to be able to track her every move."
The doting dad has been trying to figure out a way to make sure his only child is safe from anyone that might want to get too close.
"He is talking to other really rich and famous people about how they keep their kids safe and what extra precautions he can take. He isn't taking any chances."