Feud Of The Week! Khloe Kardashian Issues Public Apology To Snooki For Being 'Mean' During Awkward Run-In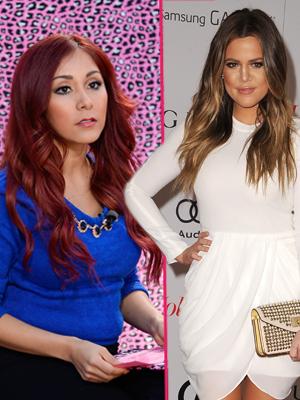 Article continues below advertisement
Discussing Kardashian, she said, "I always root for Khloe but I just remember that one time I met her and I was really really disappointed. She was really mean to me. Her mother was actually really nice to me, but Khloe was like 'What the f*ck is she doing here?' Right to my face! And I'm like awww."
Kardashian was quick to fire back on Twitter, but instead of defending herself, she actually apologized!
"Had no idea you thought I was mean to you," she wrote Thursday night. "Sorry boo!!! You and I are leopard soul sisters. Wishing you love and happiness."
"Thanks squirrel!" Snooki responded.
Are you team Snooki or Team Kardashian? Let us know in the comments!