Exclusive
24 Things You Didn't Know About '24' Star Giles Matthey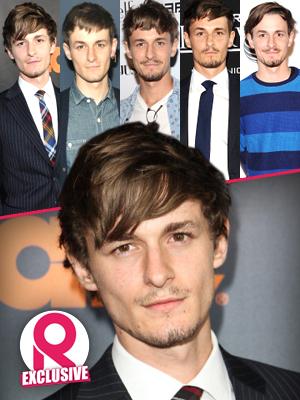 Giles Matthey currently stars on FOX's 24: Live Another Day and in an exclusive interview with RadarOnline.com, the 26-year-old answers 24 questions revealing 24 things you may not have known about the English actor.
1. How did you land your role on 24?
I booked it off tape actually.
2. Are you ever followed by paparazzi?
Rarely.
3. How do you stay grounded?
I didn't start acting to become famous. I think if anyone decides to act just to be famous they are the ones to worry about with regards to staying grounded!
Article continues below advertisement
4. Are you dating anyone?
Not at the moment, I miss someone though.
5. Favorite book?
Crime & Punishment by Fyodor Dostoevsky. Just joking! I would say The Alchemist (I know its a cliché).
6. Favorite color?
Chelsea Blue.
7. Favorite smell?
Eucalyptus.
8. Favorite food?
Spaghetti Vongole.
9. Favorite movie?
The Hours, The Goddess, Crash.
10. Favorite actor?
Mark Rylance
11. Favorite actress?
Kim Stanley
12. Favorite singer/band?
Have to be biased and say my step brother Luke Pritchard of The Kooks.
13. What are you afraid of?
The Ebola virus and Floyd Mayweather Jr's ego.
14. Do you collect anything?
I have an elaborate collection of vitamins to make me think I'm treating my body well.
15. Do you work out — if so, what do you do?
I don't work out. The gym to me is an obstacle course of torture. Much happier running after a soccer ball and thinking I am better then I actually am.
Article continues below advertisement
16. Do you have any pets?
I adore animals, sloths, a slow lloris, or even a duck-billed platypus I wouldn't mind as a pet. More realistically I am thinking about getting a Pug or a Spaniel. I used to be a dog walker, I used to dream I was Cesar Milan. If I could, I would have an army of dogs and run around LA with them, like Brad Pitt does in Legends of the Fall with his horses.
17. What was your first job?
My first job was as a cyclist courier.
18. What are you most self-conscious of with yourself?
Not really fitting in. I don't have that many friends, not sure if thats good or a bad thing, I don't know.
19. Can you cook — and if so, what do you enjoy cooking?
I enjoy cooking a weird dish that will probably be the death of me, loads of jarslberg cheese melted into some cooked pasta with some big chunks of italian sausage and tomato basil pasta sauce.
Article continues below advertisement
20. iPhone or Android?
iPHONE!!!!!!!!! Geez.
21. Do you have any hobbies?
Soccer is a hobby and watching documentaries. Does the second one class as a hobby?
22. If you weren't an actor, what career path would you be on?
I think I may have been like a zoo keeper. But I was never going to be anything else apart from an actor, even if I was an amateur actor getting nothing, I would be doing it on the weekends with a 9-5 to support myself. I have been very fortunate.
23. Dream role?
A character driven role in a movie, directed by Scorsese, starring Daniel Day-Lewis, Gary Oldman, Mark Rylance, Meryl Streep, Julianne Moore, Toni Collette, Kate Blanchett and Giles Matthey. Not too much to ask is it?
24. Your most memorable vacation — where and why?
Oh I was invited with my four best mates on a trip to Antigua, we stayed 2 weeks on his parents boat!!!!!! Sailing from island-to-island. I had never experienced anything like that before, I also blocked the toilet for like last 4 days so it was memorable for that reason too, the scowls I got.