Exclusive
Lucky Break! Teresa Giudice Off The Hook In Mortgage Fraud Lawsuit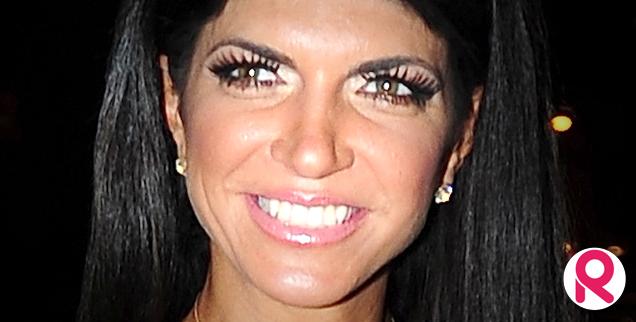 Score a legal rare victory for Real Housewives of New Jersey star Teresa Giudice, as a New Jersey judge has dismissed her as a defendant in a mortgage fraud lawsuit, RadarOnline.com is reporting.
Despite the legal break, her husband, Joe Giudice, still could be on booked for punitive damages in the case, which was filed against the couple by their former business partner, Joseph Mastropole.
The lawsuit alleges that Joe forged Mastropole's signature on mortgage documents on an apartment building they owned together. Mastropole's name was taken off the mortgage when Joe refinanced the property and didn't give him the $260,000 that the reality star owed his partner, according to the lawsuit.
Article continues below advertisement
Judge Robert Polifroni determined Teresa didn't play a role in the alleged fraud, and dismissed her as a defendant in the case. Much of Mastropole's case against Joe was also tossed, but the judge ruled he could seek punitive damages against Giudice.
Sources tell RadarOnline.com, "Teresa is relieved to have this now behind her. She was grateful the judge ruled in her favor and is moving on."
Meanwhile, Teresa could be facing 27 months in prison, while her husband Joe could get 46 months behind bars after pleading guilty to nine counts of mail, wire, bank and bankruptcy fraud in March.
Sentencing is scheduled to take place in July.
RadarOnline.com broke the story: Giudice's looming sentencing hearing will likely delay the premiere for the upcoming season of the Real Housewives of New Jersey.
"Bravo doesn't have an air date for the upcoming season of the Real Housewives of New Jersey because of Teresa Giudice's prison sentencing hearing. Obviously, Teresa is going to be a key character in the upcoming season, and Bravo wants to maximize her storyline. Having Teresa available to do press interviews, and promotions is essential," an insider told RadarOnline.com.
MORE ON:
Celebrity Justice
Article continues below advertisement
READ: The Jaw-Dropping List Of The Giudices' Debts
"Teresa's legal team absolutely won't let her do any interviews before the sentencing hearing because it could impact her sentence. If Teresa was out doing press interviews promoting RHONJ before the July 8 sentencing, it would look like she wasn't taking the process seriously…..which she definitely is. After the sentence is handed down, it's expected Bravo will officially give season six a premiere date."
Meanwhile, until the sentencing hearing, "Teresa and Joe will be keeping a very low profile…they are getting ready for the July sentencing date, and just spending time with their family," the source added.
"Family is everything to Teresa and she is trying to keep things as normal as possible for her daughters."