Pulp Non-Fiction: Sophie Monk Reveals She Saved Mystery Starlet In Near Drug Overdose At Hollywood Daytime Bash -- Who Was It?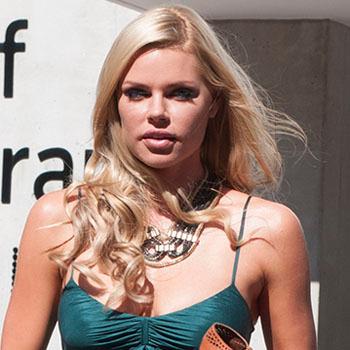 Australian stunner Sophie Monk says she's "saved two celebrities" in calling an ambulance after drugs got the best of them.
The 34-year-old singer-actress, speaking with Australia's 2Day FM, recanted the surreal life experience, herself an international star with access to ultra-exclusive shindigs of unparalleled revelry. (She did not, understandably, name the famous faces she saved.)
"I was walking through this party and they said, 'Meet this celebrity'," the beauty recalled to the Show and Tell's Merrick Watts and Jules Lund. "All of a sudden I was like, 'She's had too much', and she starts convulsing like crazy. All her best friends and everyone left the party. I mean, everyone, within five minutes, left that party thinking they were going to get in trouble.
Article continues below advertisement
"They stripped her off naked, ran a shower, left her in it and left her in the bathroom naked and everyone left."
Monk was not one to run, even in dire circumstances as such.
"I said, 'I'm not leaving," the London-born beauty said. "I found a dressing gown in a closet, covered her, called the ambulance and there was foam coming from her mouth. They had to strap her down — she would have died easy."
As the saying goes, however, no good deed goes unpunished -- a rule that, apparently, applies tenfold in Tinseltown.
"The next day, the overdosed celebrity goes, 'Who was that b*tch that called the ambulance?' because she couldn't remember anything," Monk said, adding that a previous incident occurred on a separate occasion.