Music Mayhem! Smokey Robinson's Ex-Wife- 'You Can't Cut Me Out Of Your Motown Royaltie$!'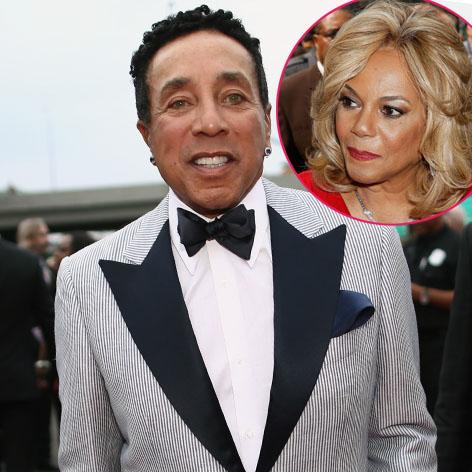 Smokey Robinson is still paying for his divorce nearly thirty years later— and if his ex Claudette has her way, the $275 million Motown legend will continue to do so.
In March, the singer, songwriter and former American Idol mentor, 74, filed a lawsuit against his former wife, from whom he officially split in 1985 after 27 years of marriage, claiming as per the 1976 Copyright Act, she no longer owns the music copyright and royalty rights she was awarded in their 1986 divorce settlement. (The act dictates that copyrights expire 28 years after they were originally created.)
Article continues below advertisement
"As the sole author of the musical compositions at issue, Smokey has the exclusive right…to terminate his assignments of copyrights after a certain number of years," court documents claim. "He has properly issued termination notices for all currently-eligible copyrights."
But Claudette is firing back, claiming she is still entitled to 50% of the cut from all her ex husband's music created between 1958 and 1985.
Smokey "assigned Claudette a one-half interest in the Community Musical Compositions, and no termination right is available under the Copyright Act with respect to that assignment," documents allege.
Claudette, 71, is demanding a trial by jury.
Smokey married his second wife, fashion designer Frances Glandney, in 2004.
Read how Jeremy Geffen is protecting Smokey Robinson's legacy, as well as the legacy of other artists!