Exclusive
Paris Jackson Wants To Live With Biological Mom Debbie Rowe For The Summer, MJ's Mom Not 'Thrilled' With The Idea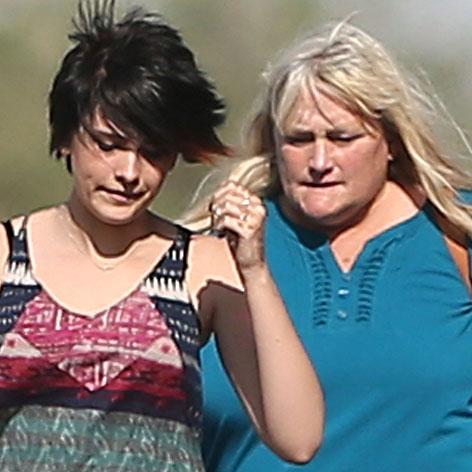 Michael Jackson's daughter Paris wants to leave the Utah boarding school she has been attending since her suicide attempt last year and live with biological mom Debbie Rowe for the summer break, RadarOnline.com is exclusively reporting.
"Paris has made tremendous improvements in the last several months, and her doctors have signed off on her leaving Utah for several weeks to live with biological mom, Debbie Rowe at her ranch in Palmdale," a family insider told Radar.
Article continues below advertisement
Article continues below advertisement
During Paris' Christmas vacation she begged her grandmother Katherine not to send her back to boarding school.
"Paris might not see this, but she isn't ready to leave the safe confines of the Utah boarding school. There is a lot of support that Paris gets there and Katherine recognizes that," an insider previously revealed.
However, Katherine "isn't exactly thrilled that Paris will be living with Debbie, because she just got engaged to Michael's ex-manager, Marc Schaffel. Marc sued Michael several times, and there is certainly no love lost between the Jacksons and Marc," the source added.
"There is little that Katherine can do because she doesn't want to upset her granddaughter. She will be keeping very close tabs on Paris, and will be checking in with Debbie daily."
Our source also said Paris would spend time with Katherine at her rental mansion in Calabasas, Calif. but it wouldn't be for "more than a few days for obvious reasons."