Hell On Heels! Paris Hilton Slammed With $2 Million Footwear Lawsuit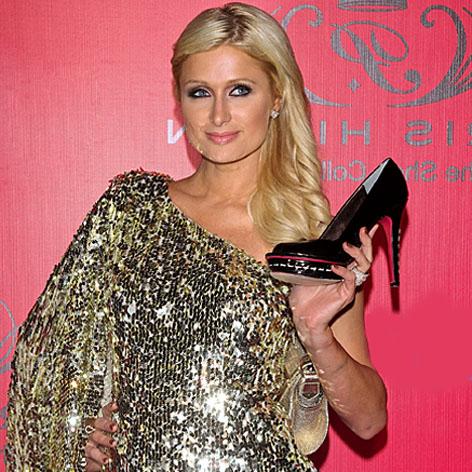 Paris Hilton sued Antebi Footwear Group last month for more than a million dollars, claiming the New York company owed her cash— but now Antebi is firing back with a $2 million lawsuit, alleging that the businesswoman heiress has cheated on her exclusivity contract with the brand.
According to Antebi, the 33-year-old professional party girl "has breached the Licensing Agreements referred to in the complaint by willfully, unlawfully and without just cause violating the…exclusivity provisions of the Agreement…by engaging in the licensure, promotion, distribution, marketing and sale of competing, non-Antebi footwear," state New York court documents, filed May 16.
Article continues below advertisement
The company specifically claims Hilton released a line of footwear called "Parisian Parc" with Retouch Brands— allegedly breaking her exclusivity contact with Antebi— and even flaunted her new deal on social media, tweeting "obsessed with all my new shoe designs" in September 2013.
Antebi is asking the judge to dismiss Hilton's initial lawsuit and award "costs, disbursements and reasonable attorneys' fees" to the company, documents conclude.
MORE ON:
Celebrity Justice