Exclusive
Pamela Anderson Cut Ties With Partying Pal, Photog David LaChapelle, When He 'Didn't Respect Her Sobriety'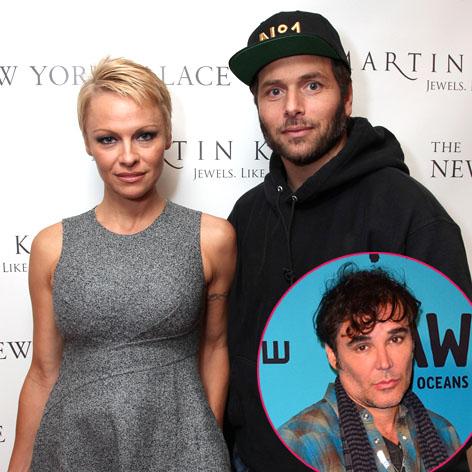 Not only did Pamela Anderson reinvent her look with a brand new pixie cut, but the former Baywatch beauty has become razor focused on her sobriety — even if it means cutting out long-time party friends, RadarOnline.com has exclusively learned.
According to a source close to the 46-year-old Canadian, long-time friend, photographer David LaChapelle, doesn't respect her choice for sobriety so the only option was to cut him out of her life.
Article continues below advertisement
"Pamela's been sober for quite some time now so she had to make the tough decision to cut certain people from her life," the insider revealed.
"And it's not that Pam can't be around people who are partying, but she doesn't need them offering her drinks and stuff knowing she's sober. Last time she hung out with David he just didn't respect her sobriety, so he's out."
But one man in her life that has been super supportive is hubby Rick Salomon.