Pamela Anderson's Parents Completely 'Shocked' By Jarring Revelation Of Rape, Molestation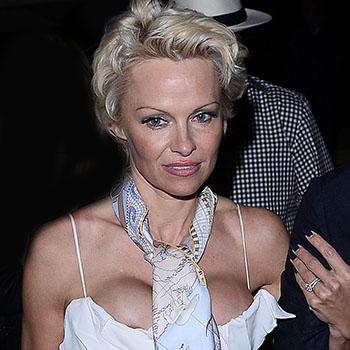 On the heels of Pamela Anderson's jarring revelation she was molested and raped as a young girl her parents, Gerry and Barry Anderson, have expressed their anguish over their celebrity daughter's tragic past.
"This whole thing is a complete shock," her mother Carol, 65, told Mail Online. "This is a terrible, dramatic thing to have happened to Pamela. I am just numb over it all. I sat there with my mouth open.
Article continues below advertisement
"It is terrible to hear this."
Her mother added that the Baywatch star emailed her in the wake of the public confession, which came during a speech about her roots in animal charities.
Pamela wrote in the email, "Mom don't take this personally, I love you so much and we get our strength from you."
The Barb Wire star's father Barry lauded his offspring as being "not afraid of anything.
"She is facing up to it. It is not her fault."
As we previously reported, the Canadian beauty, speaking at a Cannes fundraiser, recalled how she was "molested from the age of six to ten by a female babysitter," followed by years later when her "first boyfriend in grade nine decided it would be funny to gang rape me with six of his friends.
"Needless to say, I had a hard time trusting humans and I just wanted off this Earth."
The 90s icon said she didn't tell her parents about the assaults at the time because of the tough time that was already going on at home.
"My mom was always crying, my dad didn't always come home, leaving us in tremendous pain and worry," she said. "I couldn't break her heart any more than it was breaking, so, I kept these events to myself."