Pam Anderson: 'I Was Molested At Age 6, Raped At 12 And Gang Raped In My Teens'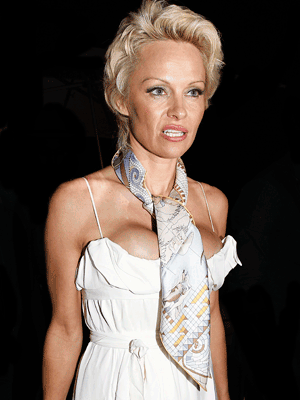 Pamela Anderson shocked guests at a fundraiser during the Cannes Film Festival when she revealed a dark chapter from her childhood.
"I did not have an easy childhood. Despite loving parents, I was molested from age six by a female babysitter," she told the 200 guests at the launch party for her animal rights charity, the Pamela Anderson Foundation.
"I went to a friend's boyfriend's house and his older brother decided to teach me backgammon which led into a back massage, which led into rape. My first heterosexual experience. He was 25 years old and I was 12."
Article continues below advertisement
The former Baywatch babe added that a few years later a boyfriend "decided it would be funny to gang-rape me with six friends. I wanted off this earth."
Anderson wore an extremely low-cut Vivienne Westwood maxi-dress to the event. There were several nip slips as the ruffled bodice struggled to contain her ample girls.
Anderson was accompanied to the glamorous event by husband Rick Salomon, who she married for the second time in January, and her son, Brandon Lee, whose dad is the blonde blombshell's second husband, rocker Tommy Lee.