NY Giants Rookie Odell Beckham Asks NFL To Investigate Woman Claiming To Be Fiancée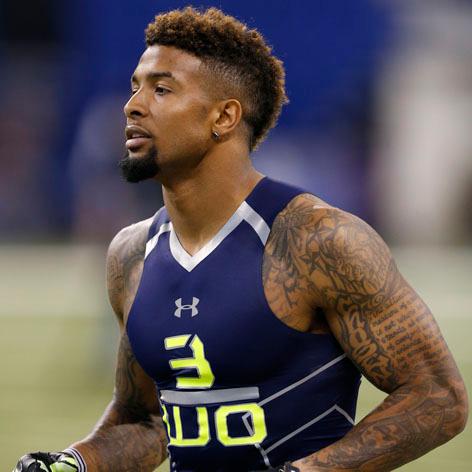 New York Giants rookie Odell Beckham claimed Tuesday that he's been the victim of a hoax involving a woman who protested she was his fiancée. Now,RadarOnline.com has learned he has asked the NFL to investigate the woman making the claims.
"The organization has contacted NFL security to look into finding the person responsible," a NY Giants spokesman told Radar, adding that they would "help investigate the matter" on Beckham's behalf.
Article continues below advertisement
In addition, Beckham's father Odell Beckham Sr. stated that the family hired a private investigator to research the matter independently.
"He wants to find out who this woman is," the footballer's dad claimed. "He's concerned. He put it in the hands of investigators."
Beckham insists he has never met the woman who has claimed to have been in a relationship with him for more than three years.
"The entire story is fabricated," Beckham told Radar. "I have never been engaged. I don't have any children. And I have never met this person who is making these claims."
The woman has not returned multiple requests for comment since Beckham challenged her account.
Story developing.