Triumph & Tragedy: Marlon Brando's Son Miko Recalls String Of Famous Family's Misfortunes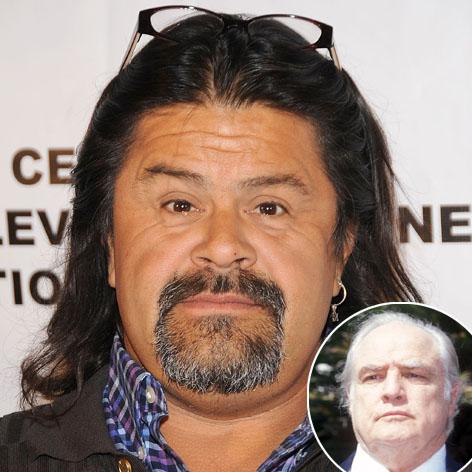 Marlon Brando's son Miko, speaking with The ENQUIRER, delves into detail on his legendary father's tough times in the 90s, the downward spiral beginning with brother Christian's infamous 1990 killing of Dag Drollet, their sister Cheyenne's boyfriend.
The fallout of the Drollet slaying led to a decade-long prison sentence for Christian and was linked to Cheyenne's suicide five years later.
"What happened not only took Dag's life but also wrecked Christian's life and shattered my dad," Miko, 53, said. "I was there for my dad because he needed me to be strong when he couldn't."
Article continues below advertisement
Miko also discussed the string of family tragedies and deaths — in the Oscar winner's case, foreshadowed by a dramatic downturn in health during the 90s.
"It was the first time that I really had to take care of him; he always took care of me," Miko, 53, told The ENQUIRER. "My dad was in bad shape."
Miko said that The Godfather star's July 1, 2004 death galvanized the family.
"It really brought us all closer together: Without him, we hold each other even tighter," he recalled. "My father loved to have fun, loved to laugh, loved to tell jokes. He never said a bad thing about anyone, and that's how we were taught and raised.
"He wanted us happy and healthy, and he gave us a lot of love. It's how I live now with my own family."
Miko, who's opening a Polynesian island resort called The Brando, recalled how "hard things continued" in the form of Christian's January 26, 2008 death at age 49 after a battle with pneumonia.
"He was fragile and I guess he just couldn't make it," Miko recalled. "I miss him."
Of Cheyenne's 1995 suicide via hanging, he recalled, "I was on a boat in Hawaii in the middle of the ocean when I heard — I didn't believe it."