Lisa Vanderpump: Brandi Glanville Has Been 'Horrible' Since Our Feud Began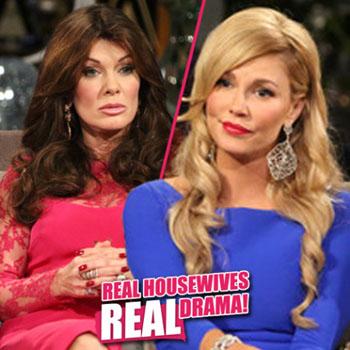 Article continues below advertisement
"But I don't retaliate: I mean I could throw every name out there, it's an easy target, but I'm not going to. There are some downsides and this season has been particularly difficult."
Vanderpump told Rancic the most bitter pill to swallow on the past season of RHOBH was her fight with four castmates — Yolanda Foster, as well as Kyle and Kim Richards — during a cast trip to Puerto Rico.
"When the four of them get together and on the same page," the restaurateur said, "it's very difficult."
She said that the alienation from the rest of the cast has "definitely" fueled her desire to leave the Bravo ensemble.
"The attacks and it became so emotional for me I thought, 'What am I doing? … in my reality, if I was on a vacation with friends, of course I would leave. I'm not going to stay."
"I still have to work and run my businesses, and I really could do without the emotional BS that this show has kind of put me through."
Article continues below advertisement
"I just don't want any BS editing," she said. "I'm no angel, I do make a few snarky comments and have a laugh. It is a television show. But I'm not in this business or on this show to put down my cast mates or get into a b*tchfest, that's not who I am, and I think if that day comes then I should leave."
Vanderpump said she's leaned heavily on her rock, and husband of more than three decades, Ken Todd.
"Sometimes when things are being really emotionally challenging," Vanderpump said, "he has been there to just say, 'Stay true to who you are.' You know, just, 'Don't let the others take you down.'"