Exclusive
Can She Keep Her Poker Face? Lady Gaga Forced To Hand Over SECRET Documents In Lawsuit Between Ex Boyfriend And Ex-Best Friend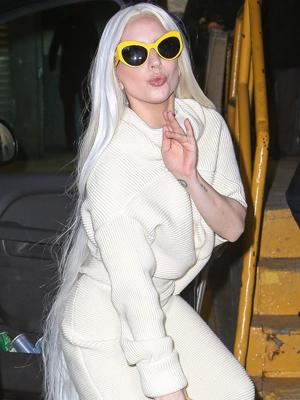 Lady Gaga's former best friend and her ex boyfriend have been fighting in court for years over her nearly $200 million fortune - and now the pop star will be forced to get involved.
A New Jersey judge has ordered Gaga, 27, to hand over documents - including text messages, emails, and phone conversations - to the court in the lawsuit between Wendy Starland and Rob Fusari, who both claim they brought the once struggling New York bar singer to international stardom.
Article continues below advertisement
READ - Lady Gaga Forced To Hand Over Secret Documents
Performer Starland, 33, is suing Gaga's first manager Fusari, who reached an undisclosed monetary settlement with the star in 2010 after their own bitter lawsuit. As an early contributor to Gaga's career, Starland believes she is owed a piece of the pie.
According to May 1 court papers obtained exclusively by RadarOnline.com, the Applause singer must give up the evidence- all conservations between she, Starland and Fusari from 2006 to 2011-to attorneys by May 14, 2014. Fortunately for the superstar, the secret documents will not be disclosed to the public.
As RadarOnline.com previously reported, Gaga could also be forced to take the witness stand in the case to testify on the trio's early days as business partners and pals.
Before their feud, Gaga credited Fusari with inventing her stage name in a 2008 interview.