Who's In And Who's Out: Kim & Kanye's Secret Wedding Guest List REVEALED!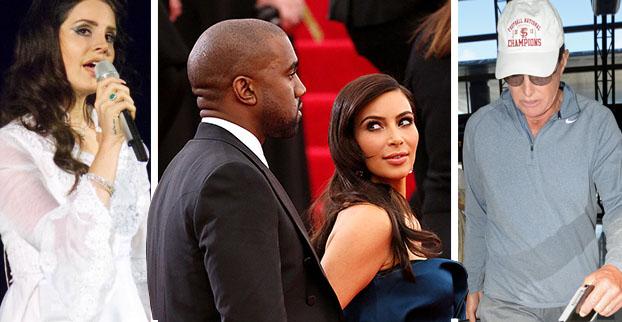 We've got all the latest details on Kim Kardashian's nuptials to Kanye West, in particular, the famous faces whose presence will be newsworthy — and the others whose absence will be equally so!
As we previously reported the 33-year-old socialite and 36-year-old Yeezus rapper will be exchanging vows with another mega-couple inextricably tied to hip-hop and pop culture — Jay-Z and Beyoncé — watching on.
Article continues below advertisement
In another glaring omission, Kaitylnn Carter — the girlfriend of Kim's stepbrother Brody Jenner — was not invited, resulting in Brody essentially boycotting the event. Brody's Olympian father Bruce Jenner, however, was spotted at LAX leaving for the City of Light Tuesday.
On Wednesday, the NY Post reported that the well-heeled duo will have a pretty famous wedding singer in the form of Lana Del Rey, who will hightail to Italy after she's finished fulfilling prior obligations performing at Cannes amfAR gala Thursday alongside Robin Thicke.
Possibly the most surprising omission of the aforementioned names would be Seacrest, the media mogul whose made millions with the family on their E! series Keeping Up With The Kardashians. The 39-year-old American Idol host last week predicted their would be "one of the most amazing ceremonies that has ever been had" in a chat with Access Hollywood.
As we previously reported, the couple is expected to wed in Florence, Italy, the locale where they conceived their daughter North. West proposed to Kardashian last fall at San Francisco's AT&T Park on her 33rd birthday.