Exclusive
Jennifer Aniston Plans To Lose 10 Pounds Before Wedding To Justin Theroux: 'No Way Is She Getting Married At This Weight'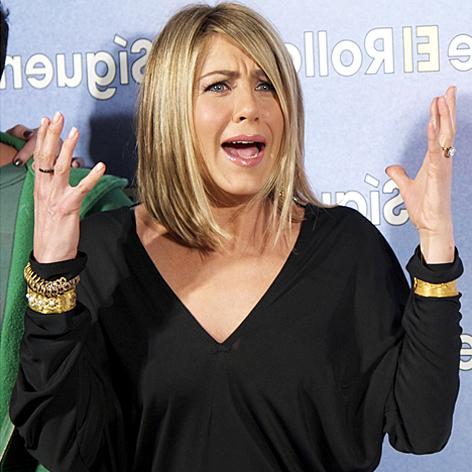 Jennifer Aniston has one of the best bodies in Hollywood, but she wants to drop an extra 10 pounds before her wedding to Justin Theroux, RadarOnline.com has exclusively learned.
"No way is Jen getting married at this weight," a source close to the star told Radar.
"She'll lose another ten pounds before she'll walk down the aisle."
Aniston, 45, and Theroux, 42, got engaged in August 2012 and fans have been wondering ever since when the wedding will take place.
Article continues below advertisement
As Radar previously reported, sources said Theroux has suggested having an alcohol-free affair, they definitely want to have the "funniest Hollywood wedding ever."
But now there's a new stumbling block as the actress has vowed to lose weight first.
The Horrible Bosses actress is devoted to a healthy diet and exercise plan that includes yoga, running, and working out, but she also famously loves wine and has admitted, "I indulge when I want to....I don't starve myself in an extremist way."