Exclusive
Save The Date! George Clooney & Amal Alamuddin Telling Friends When They'll Wed -- PLUS Their Secret Baby Plans Revealed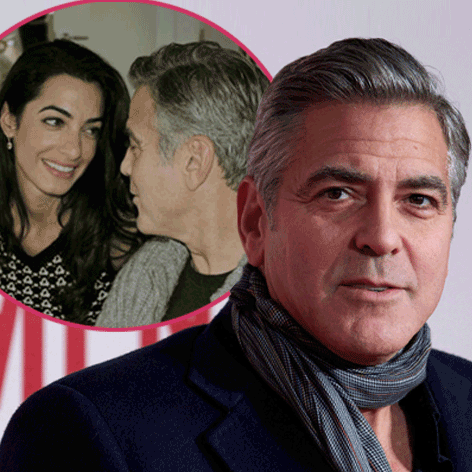 Now that George Clooney has finally found "The One," he's wasting no time in settling down to family life. RadarOnline.com has exclusively learned that he and fiancée Amal Alamuddin will tie the knot in just a few months — and are planning to have a baby soon after that!
"The wedding is to take place in September," an insider reveals to RadarOnline.com exclusively. And though London is already being discussed as a potential venue, the source insists, "They've told family and friends they will only disclose the location at the last minute, and it will be very private. Neither George nor Amal want the wedding to be a public affair — and her family really doesn't either."
Article continues below advertisement
Clooney, 53, has kept his in-laws opinions in mind throughout the process of wooing his bride-to-be, the insider says. When it came time to propose, "George didn't get a formal permission from her dad, but it was an indirect hint," the source reveals. "He definitely tossed the subject of marriage around with them so that he knew they would approve, but he really wanted the proposal to be a total surprise, and didn't want to give away any hints about when it was going to take place."
And now, the family is influencing the couple's baby plans too! Clooney and Alamuddin, 36, "definitely want kids asap," the insider says. "Her father is getting older, and he really wants to see her kids before he dies."
"Out of all his kids, he's especially proud of Amal," the source explains. "It would mean the world to him to see her become a mom."
For the latest on the couple's wedding and baby plans, stay tuned to RadarOnline.com!