Exclusive
Jackpot! Britney Spears' Dad Will Get A Cut From Her Las Vegas Shows, Conservatorship Judge Rules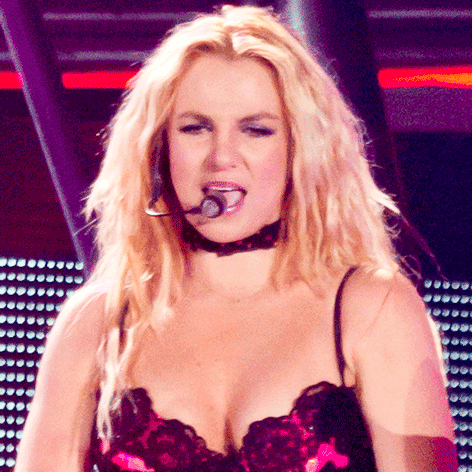 It pays to be relate to Britney Spears. Her dad and co-conservator, Papa Jamie already makes $16,000 for overseeing her affairs, but he recently asked for and was granted additional compensation from the pop star's lucrative Las Vegas residency, according to court documents obtained exclusively by RadarOnline.com.
Citing services Jamie performs for his daughter's Planet Hollywood spectacle, "Pieces Of Me,"over and above the services he performs as Conservator of the Person and Co-Conservator of the Estate," the documents noted that "Mr. Spears has been and will be providing primary responsibility for negotiations with regard to all key aspects of the LV Show, global oversight of the LV Show production and logistics, making all final production calls on site."
Article continues below advertisement
READ - Britney Spears Court Documents
"Mr. Spears is creating significant savings and value for the Estate through his efforts," the documents claim. "Petitioners seeks fair and reasonable compensation for the efforts Mr. Spears has made and will make and the results that he has achieved to date and is expected to achieve in the LV Show."
As such, he will get 1.5% of gross revenues from the performances and merchandise, and Britney approves. "The Conservators have provided to Samuel D. Ingham, Court-appointed counsel for Ms. Spears, detailed commission calculations for all commissions to be paid from the adjusted LV Show revenues," according to the documents. "The Conservators are informed and believe that Mr. Ingham has reviewed the calculations with Ms. Spears, and that she has consented to this additional compensation request for Mr. Spears."
The financial details of the additional compensation for Papa Spears were filed under seal, and not made public.
The motion was filed on an ex-parte/emergency basis because "Until the Petition is granted, Mr. Spears will be continuing to expend extraordinary time and effort in the production of Ms. Spears performance-related activities without additional compensation. He has already done so for more than six months and further delay would be a continuing unfairness to him," Spears legal ace Geraldine Wyle said in a sworn declaration.
Article continues below advertisement
Britney announced the two-year residency last September, when she was helicoptered into the desert in a special Good Morning America appearance.
"We wanted the environment to be that way so people could come and have a good time and stand up and feel like they're in the show with me," she said upon announcing the residency. "I love Vegas. The energy here is really, really good."
As RadarOnline.com previously reported lawyers representing the co-conservators of Britney Spears recently went to a Los Angeles court to seek permission to obtain an "urgent" $6 million loan.
The judge approved the loan after reading declarations submitted in support of the bid. But that filing does not specify what the loan is for and the petition also remains under seal.
Meanwhile, Spears boyfriend, David Lucado, is getting ready to propose, a source previously told us.
"He is extremely serious about Britney and this is the happiest she has been in a very long time," the family insider revealed. "She wants to start a family with him and has expressed special interest in having a little girl. Britney's parents love David and think they are a perfect match."