Exclusive
Miami Housewife Alexia Echevarria FINALLY Pays Off Nearly $95K In Back Taxes, Won't Lose Home To IRS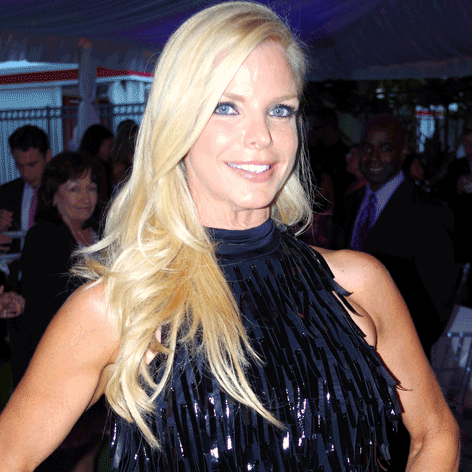 The Real Housewives of Miami star Alexia Echevarria and her husband Herman have finally paid off their massive tax debt and are no longer at risk of losing their home, RadarOnline.com has exclusively learned.
The couple owed the IRS $94,078.44 in taxes for 2009. According to the Miami-Dade County clerk's office, the Echevarrias had a lien on their Miami Beach pad.
According to court documents obtained by Radar, the couple had their debt and lien released by the IRS on April 22.
Article continues below advertisement
"The following-named taxpayer has satisfied the taxes listed below and all stator additions. Therefore, the lien for these taxes and additions has been released," the Miami-Dade County Clerk of Court stated in the document.
The reality star and her husband are longer in danger of having her property and assets being seized by the federal government.
This is a relief for the Echevarrias, who have a string of legal troubles.
Earlier this year, Alexia sued Infinity Auto Insurance after it allegedly refused to pay her full bill for treatment following a 2010 car accident.
In legal documents, Mount Sinai alleged they treated her for the injuries and the medical bill for their services came out to $2,928.38. However, the insurance company has refused to pay the full amount owed for Echevarria's treatment. A judge has yet to rule in the case.
In another court case, from 2013 she sued her insurance company Garcia Lorenzo & Associates for $2 million, claiming they dropped the ball when it came to executing her insurance policy.
After Alexia was hit with massive medical bills following her then 13-year-old son Frankie's injuries in a 2011 car accident, she said she was left holding the bag due to Garcia Lorenzo & Associates' shoddy coverage.