'X-Men' Director Bryan Singer's Rape Accuser - Holding Press Conference To Announce Three Additional Defendants In Lawsuit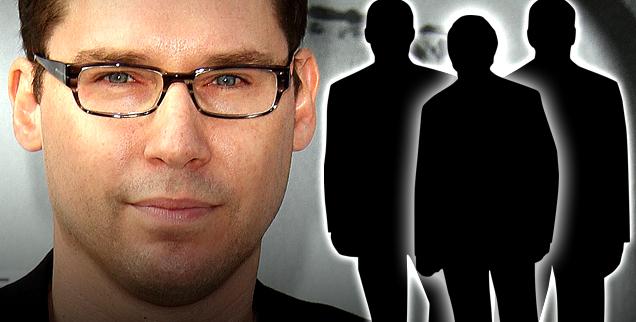 The 31-year-old man that filed a lawsuit against X-Men director Bryan Singer last week, alleging sexual abuse, is going to be holding a press conference Monday afternoon in Beverly Hills to announce three additional defendants are being added to the shocking case, RadarOnline.com is reporting.
Three Hollywood executives will be named as additional defendants in the federal lawsuit, which is going to be filed in Hawaii.
Article continues below advertisement
Egan claims in the docs that he got caught up in an underground sex ring consisting of high-profile Hollywood types, through which he was baited with promises of career advancement via their well-heeled connections.
He said he attended soirees at an Encino, Calif. mansion, where he claims there was "sexual contact between adult males and the many teenage boys who were present."
Egan asserted that it was at one of the aforementioned parties where he crossed paths with the director Singer, who allegedly plied him with drugs such as cocaine and pain medication, and threatened him, as a means of allegedly engaging in both anal and oral sex.
Article continues below advertisement
"The claims made against Bryan Singer are completely without merit," attorney Marty Singer (no relation to Bryan) said in reaction to the suit. "We are very confident that Bryan will be vindicated in this absurd and defamatory lawsuit.
"It is obvious that this case was filed in an attempt to get publicity at the time when Bryan's new movie is about to open in a few weeks."
Egan, his mother, and attorney Jeff Herman will be at the press conference at the Beverly Hills Four Seasons.