Exclusive
Selena Gomez Bored With Former BFF Taylor Swift: 'She Didn't Want To Bake Cookies Or Paint Anymore,' Reveals Pal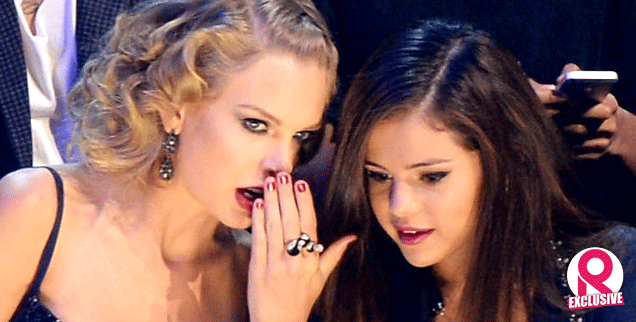 Selena Gomez isn't tight with former BFF Taylor Swift anymore and while her on-again-off-again relationship with Justin Bieber has something to do with it, a pal of the "Come & Get It" singer exclusively tells RadarOnline.com that Swift was just too boring.
"With her parents no longer in the picture as managers or chaperones, Selena started hanging out with Justin again," an insider told RadarOnline.com.
"Her parents are not fans of his at all. And neither is Taylor Swift. Even though Selena and Justin aren't together right now, it's still caused a rift between her and Taylor."
Article continues below advertisement
In fact, the source says Gomez, 21, and Swift, 24, haven't talked at all recently.
"Taylor hasn't talked to Selena since she started hanging out with Justin and the Jenner girls," the source indicated.
But the ending of the friendship goes both ways, because it turns out Gomez was over Swift anyways.
"On Selena's side, she isn't too happy with Taylor for befriending Lorde, especially after Lorde called Selena's music out," the insider told RadarOnline.com.
"Selena was also so damn bored with Taylor. She didn't want to bake cookies or paint anymore. She was just so done with it all."
As RadarOnline.com previously reported, Gomez is furious right now at Bieber, 20, because of his friendship with the Jenner sisters, so they're not currently dating.