Blooming Mila! Very Pregnant Kunis and Fiancé Ashton Kutcher Land At L.A.X.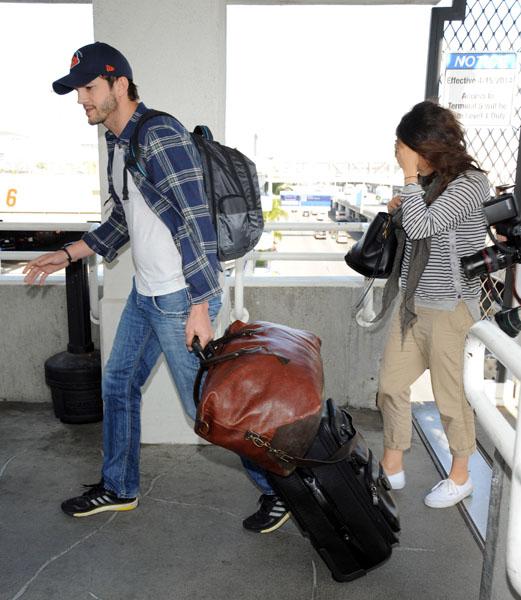 There's no hiding it anymore!
A very obviously pregnant Mila Kunis and her hubby-to-be, Ashton Kutcher, landed at L.A.X. Saturday and all eyes were on her growing baby bump.
The pair was returning to L.A. following a visit to his equally pregnant sister, Tausha Kutcher outside New Orleans.
In an amazing coincidence, RadarOnline.com has also learned that Kutcher's twin brother, Michael, and his wife are also expecting!
Article continues below advertisement
"They knew Mila was pregnant in late February, but didn't want to steal Mike's wedding thunder or take the spotlight off Tausha's baby news by telling people then," a soure tells us exclusively.
"The only person who knew about Mila early was Ashton's mom."