New Love Nest For Patrick Swayze's Widow & Her Fiancé, Shacking Up Together In $500k Florida Condo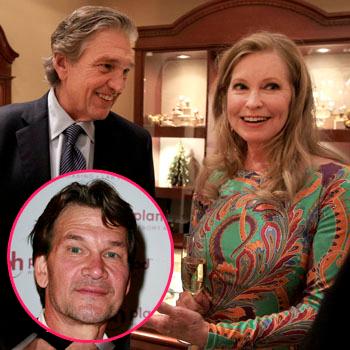 New love, new home.
Patrick Swayze's widow Lisa Niemi has found happiness again with a new fiancé and has relocated to sunny south Florida to live with him in a $500,000 condo.
Niemi, 57, and Albert DePrisco are sharing a Boca Raton condo in the luxurious Sabal Point high rise according to Gossip Extra.
She bought the two-bedroom, two-bathroom apartment for $413,000 in 2013.
The condo has lavish views of the crystal blue ocean in Palm Beach County and is on the fifth floor.
Article continues below advertisement
Patrick Swayze's Widow: Why I Stopped Wearing My Wedding Ring
She filed a notice with the state of Florida that she is officially a resident of the Sunshine State, according to the website.
Her beloved husband, the Ghost star, passed away in 2009 after a lengthy cancer struggle and 34 years of marriage, but she found love again with DePrisco, a Massachusetts jeweler, who proposed on Christmas last year.