NeNe Leakes Blasts Kenya Moore For 'Provoking' Porsha Williams: She'll Do Anything For Money & Had Nothing To Lose!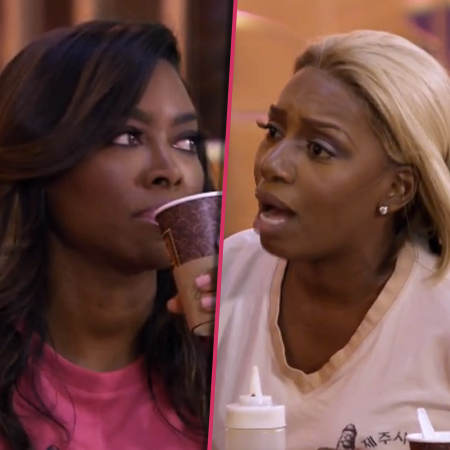 NeNe Leakes is once again coming to the defense of her Real Housewives of Atlanta co-star Porsha Williams, claiming she isn't to blame for the explosive reunion brawl that ended in her arrest.
"I've sat through many reunion shows, but this one takes the cake for me!" Leakes wrote on her official website.
Fired up, Leakes vented that Kenya Moore had nothing to lose at the rowdy reunion taping, and provoked Williams the same way she tried to provoke Leakes earlier this season by pulling on her ear during a heated exchange.
Article continues below advertisement
"When is it 'okay' to BULLY someone, then question retaliation?" she asked, claiming the former Miss USA "taunted, pushed, provoked and lied" all season to get her co-stars to react violently.
Leakes continued to rail against the former Miss USA on social media.
"NOT @Porsha4real fault! She was provoked the same way she tried provoking me by pulling my ear n episode 1. Maybe I should press charges," Leakes wrote on Twitter during Sunday night's reunion episode.
"I was violently attacked by Porsha Williams… If someone puts their hands on me, I will not just let it go," Moore said in a statement to RadarOnline.com Monday. "The authorities will decide her fate, not me."