Exclusive
Naya Rivera Banned From 'Glee' Set, Written Off Last Two Episodes Of Hit Show For 'Causing Drama All Season'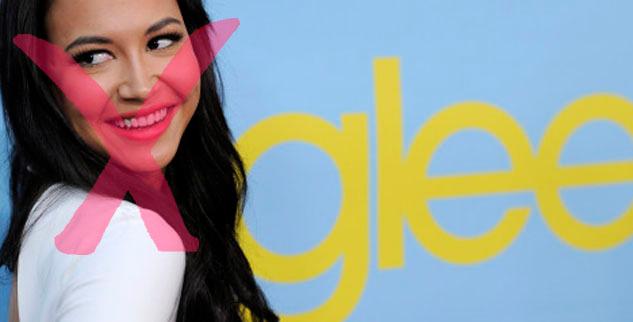 There is nothing Gleeful about Naya Rivera's life right now.
The actress' job on the hit television show has been cut unceremoniously short with her recent actions causing her to be written off the last two episodes of Glee, banned from the lot where filming takes place, receiving TWO notices from FOX that they planned to take legal action against her for hours lost due to her on set tantrums and storming off the set and the production crew already packed up her trailer and shipped it to her house RadarOnline.com has exclusively learned.
Article continues below advertisement
"She is NOT allowed on the Glee set anymore. Brad said he had had enough and spoke to all of the executives and the decision was made to write her off the last two shows of the season for causing drama all season."
The production tried to manage the situationfor the entire season, and Rivera's troubles were raised to the top of the company.
"Fox sent her TWO notices telling her that they were planning to take legal action against her for all the time that she was missing because of her tantrums and walking off the set," the source revealed to Radar.
Article continues below advertisement
"Naya promised that she would change her ways and she begged them to give her more chances, saying that she wouldn't cause any more drama.
The 17 Highest Paid Media Figures On TV
"But they finally decided that the show couldn't go on with her disrupting production so they wrote her off the show.
"She's not even allowed back on the lot where they film. Her Paramount pass has been revoked and the production team packed up her trailer with all of her belongings and shipped it to her house."
Rivera's rep did not immediately respond to a comment request from Radar.