Exclusive
Back To The Path Of Destruction: Lindsay Lohan Planning To Go To Coachella Music Festival — With Party Pal Mom Dina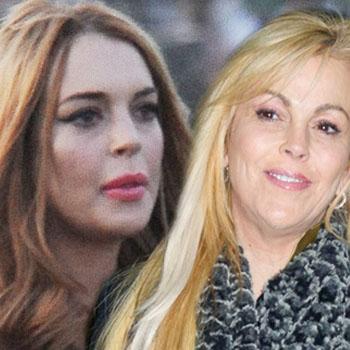 Article continues below advertisement
However, with her admission that she drank "one glass of wine" shortly after leaving Cliffside treatment center, sources close to the 27-year-old actress told RadarOnline.com that they're worried about the future of her sobriety.
"Lindsay should not be going to Coachella," the Lohan insider said.
"And having Dina with her isn't really making anyone feel comfortable that she will be a good chaperone. It's a big alcohol and drug festival and it is the last place that Lindsay should be."
Keeping it in the family, Lindsay attended the festival in 2013 with her then 16-year-old brother, Cody Lohan.
Lindsay's frequent protests that she is sober now aren't enough assurances the source said.
"Lindsay swears that she'll stay sober, but Coachella is a huge party and there are going to be so many temptations for her. Everyone is really worried about her."
UPDATE -- April 11, 1:07 p.m. -- Dina Lohan tells RadarOnline.com she is not attending the Coachella Music Festival with Lindsay and says, "I'm in New York. I'm absolutely not going to Coachella. I never have been. It's not where I want to be. It's great for kids, but it's not for me. I'd rather be a quiet dinner with my mom or my friends."
Do you think Lindsay will go to Coachella or avoid it this year? Sound off in comments.