Keeping Up With Her Sisters? Kylie Jenner Gets Lip Injections, Says Top Doc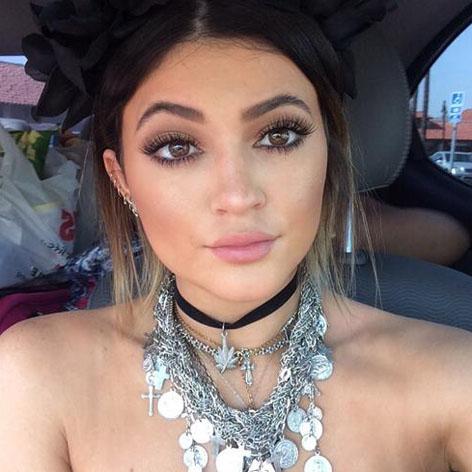 Although Kylie Jenner claims that she's never had plastic surgery, one expert thinks otherwise, exclusively telling RadarOnline.com the reality star has at least had lip injections.
Jenner's recent Instagram photos began to spark buzz online, as fans commented on the Keeping Up With The Kardashians' plumped up pout.
"Those lips! You look like Angelina Jolie," one fan commented, with another asking, "Is that JUST lip plumper?"
Article continues below advertisement
They Really Did Say It! 50 Outrageous Kardashian Quotes
Dr. Jason Diamond, a Beverly Hills board certified plastic surgeon, exclusively told RadarOnline.com that Jenner appears to have experimented with lip injections.
"It appears she has had hyaluronic acid injected into her lips. This is administered via fillers such as Juvederm and Restylane," said Dr. Diamond, who has not personally worked with Jenner.
Lip injections start around $700 and are recommended to be repeated every six months to keep up the look.
Although Jenner's older sisters, Kim and Kourtney Kardashian have copped to getting Botox and breast implants, the youngest of Kris and Bruce Jenner's daughters hit back at claims that she is already visiting doctors for cosmetic procedures.
"These plastic surgery rumors hurt my feelings to be honest and are kind of insulting," she wrote. "Just in case anyone forgot.. I'm 16."
Do you think Jenner has had lip injections? Sound off in comments below.