Kendall Jenner Blasts Mom Kris For Her Drinking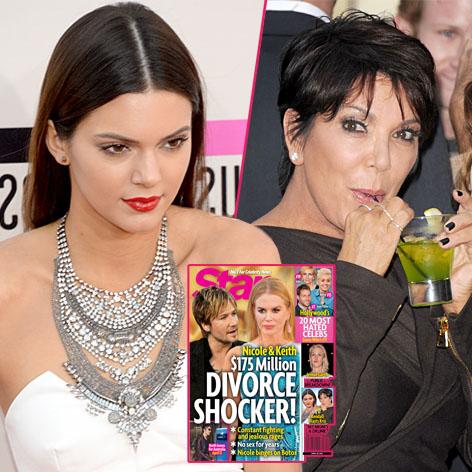 Kendall Jenner has called out her mother, Kris Jenner for her drinking.
While partying at the Coachella Music Festival, Kendall made the point of quoting one of her mom's recent Tweets, reports Star magazine.
"What do you want me to do IM DRUNK!" - my mother," Kendall wrote to her fans.
According to Star, many members of the Jenner-Kardashian clan are concerned about the Keeping Up with the Kardashians momager's drinking.
Article continues below advertisement
Can't make it to the newsstand? Don't worry! You can download it right HERE.