Exclusive
The Kardashians Are 'Unreasonable, Excessive & Unnecessary!' Says Robert Kardashian's Widow -- Why She Refuses To Pay Their $300K Legal Bills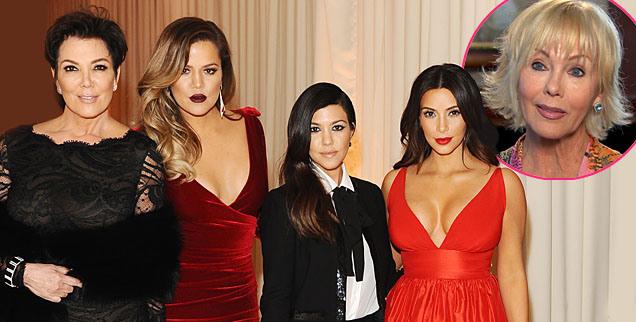 The Kardashians are "unreasonable, excessive, and unnecessary," and they're also cheap – at least, according to Robert Kardashian's widow, Ellen Pearson. Days after Pearson settled her lawsuit with the reality TV family, RadarOnline.com has exclusively learned that Pearson told a judge that she shouldn't have to pay Kris Jenner and her daughters' astounding $300,000 legal bills.
Court documents obtained by RadarOnline.com reveal that the Kardashians "claim a total in excess of $300,000 in attorney's fees. A review of reported decisions in California suggests that Defendants request for such an enormous amount in attorney's fees and costs is … unreasonable."
Article continues below advertisement
In similar situations, the documents note, parties "are rarely granted more than $60,000…"
SLIDESHOW: Celebs Who Have Slammed The Kardashians
Jenner and her daughters had formally asked Judge Mitchell Beckloff to order Pearson to pay the fees, in connection to the lawsuit the late attorney's widow filed against the family.
This monetary request didn't include fees incurred in the federal lawsuit the Kardashians filed against Pearson for $500,000 in damages over claims she sold their family property (including photos and diaries) to Bauer Publishing's In Touch and Life & Style magazines.
MORE ON:
Robert Kardashian
Pearson subsequently struck back with a countersuit against the family for defamation of character and other perceived misdeeds.
According to court documents, the Kardashians believe they are entitled to recover the legal fees since they partially prevailed in a anti-SLAAP motion, which saw Pearson's lawsuit reduced to a single count of libel, the only cause of action she can proceed to trial with.
A hearing has been scheduled for May 5 to determine if Pearson will be forced to pay her late husband's family legal bills.