Jennifer Lopez Beauty Secrets, Spilled By Former Costar Judy Greer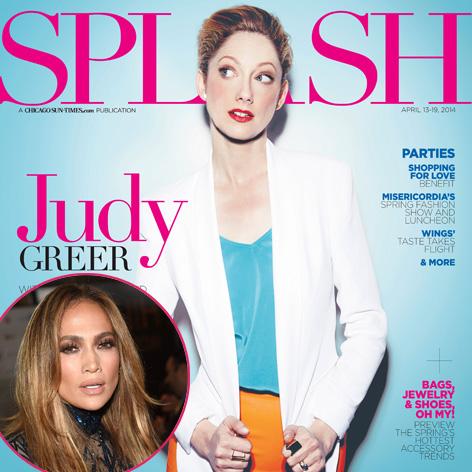 One of Hollywood's most popular character actors, Judy Greer, has been a regular on TV's Arrested Development and Two and a Half Men, and has backed up Jennifer Garner, Helen Hunt and Jennifer Lopez on the big screen.
Now she's on her way to her first starring role, in the upcoming FX series, Married, and sharing secrets of one of her favorite A-Listers, Lopez, who she worked with on The Wedding Planner.
Article continues below advertisement
When Lopez showed up on set, "she didn't have any makeup on at all and her hair was just pulled back into a wet bun. I remember thinking that she was so beautiful," Greer told the Chicago Sun-Times Sunday magazine, SPLASH.
"I thought, 'What does she do to look so pretty?' I found out it was: A) She's just really beautiful and B) she uses this expensive face cream called Creme de la Mer. I saved up all my per diem and bought myself a jar of Creme de la Mer. I still use it, by the way."
MORE ON:
Two and a Half Men
One part of Lopez's life wasn't so appealing though.
"I remember JLo telling me a story when we were shooting The Wedding Planner. I asked her if she had security all the time. She told me that one time, she flew to visit her mom by herself because she didn't think she needed security, and it was so crazy when she got to the airport in baggage claim that they had to get airport security and cops to come. Since then, she's had to have security all the time. That would suck."