Yolanda Foster 'Annoys The Hell Out Of Me,' Slams 'RHOBH' Co-Star Joyce Giraud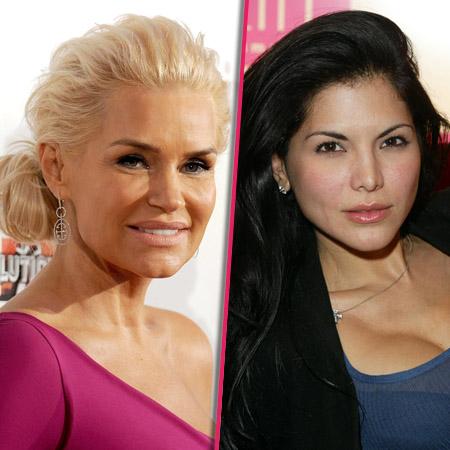 Joyce Giraud isn't exactly making friends on The Real Housewives of Beverly Hills — now coming after her co-star Yolanda Foster following the show's final reunion episode.
"She was playing referee the ENTIRE reunion. It's one thing to try to reason and another to think you must always act like the voice of reason," Giraud vented on her Bravo blog.
"Yolanda really annoyed the hell out of me! Every time anyone spoke, she wanted to make a recap of what they were saying and give her larger than life thoughts on everything. That's why at one point I simply couldn't take it anymore and had to tell her. She's been "playing" director and referee the entire season and thinks she can get away with everything."
Article continues below advertisement
Faked Scenes, Lies & Payoffs – The Ultimate Guide To Reality TV Shows
The former Miss Puerto Rico continued to rail against her co-star, who has been suffering from Lyme Disease.
Giraud called out Foster for acting like the victim and being over-dramatic claiming Lisa Vanderpump's husband had "put his hands" on her in a violent way.
"Once again, she exaggerated on tonight's episode when she spoke about the incident with Ken Todd. She says she remembered facts, but there is a footage that proves her memory of the incident is simply wrong. As humans we all make mistakes... I would have loved if she had said to Ken that the fact was she overreacted, but instead she stubbornly stood by her failed recollection of the events of the night," Giraud said.
The RHOBH newbie wrapped up her overall thoughts of the season, telling fans: "I think my biggest takeaway of how I felt during this season is that I was very proud to remain true to myself… I'm proud to say I never compromised my integrity."
Despite the drama, the beauty queen has no regrets about joining the Bravo franchise.
"Lots of people ask me if I would do the show again if I could go back in time and the answer is yes. This show brought me to all of you and the love and support I get even in the streets is simply priceless. For that I will forever be grateful," she concluded.