Don't Lump Her With Kristin Cavallari! Jenny McCarthy Insists: 'I Am NOT Anti-Vaccine'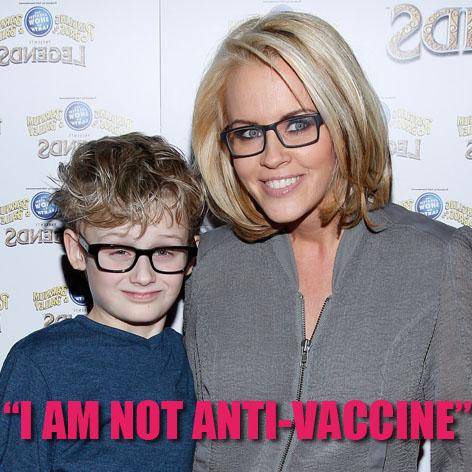 Jenny McCarthy is speaking out, hoping to clarify her position on vaccines, a position The View cohost claims has been grossly distorted.
"I am not 'anti-vaccine.' This is not a change in my stance nor is it a new position that I have recently adopted. For years, I have repeatedly stated that I am, in fact, 'pro-vaccine' and for years I have been wrongly branded as 'anti-vaccine'," McCarthy wrote in the Chicago Sun-Times Saturday.
Article continues below advertisement
McCarthy has become a lightning rod in the debate over childhood vaccines. She and Kristin Cavallari have been widely criticized for promoting an anti-vaccine agenda, which flies in the face of science.
But while Cavallari and husband Jay Cutler have not vaccinated their child at all, and have been slammed for that, McCarthy is wanting to separate herself from that herd.
McCarthy is insisting she is not "anti-vaccine" at all but simply wants to discuss how many shots a child should get and on what schedule.
"I believe in the importance of a vaccine program and I believe parents have the right to choose one poke per visit. I've never told anyone to not vaccinate," she wrote.
"Should a child with the flu receive six vaccines in one doctor visit? Should a child with a compromised immune system be treated the same way as a robust, healthy child? Shouldn't a child with a family history of vaccine reactions have a different plan? Or at least the right to ask questions?"
Her message, McCarthy insisted in her opinion piece, is that "one size does not fit all."