Exclusive
Stop Bragging! Gwyneth Paltrow Is 'Insufferable' Declaring How She Planned Her Split From Hubby 'So Perfectly'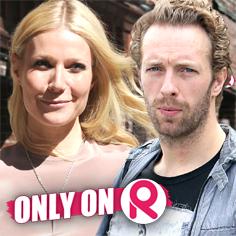 Anything you can do Gwyneth can do better!
Park Avenue princess Paltrow and her rocker husband Chris Martin are having the most amicable divorce in Hollywood history but RadarOnline.com has exclusively learned that her smug attitude about the split is wearing on her friends.
"'Conscious uncoupling' has become a joke among Gwyneth's friend," a source close to the 41-year-old Country Strong star told Radar.
Article continues below advertisement
And her website GOOP, where she made the announcement about her divorce is bleeding cash as Radar has reported, but none of that seems to phase the cool blonde beauty.
"Gwyneth has always thought she had the most perfect life and even though she's getting a divorce and both of them are getting bad press she doesn't care," the source told Radar.
"She has become insufferable saying how happy she is with the way everything is evolving," the source told Radar.
"It's so ridiculous to listen to her talk as if nothing bad is going on at all for her.  But Gwyneth has always had a protected privileged life and this is no different."