Total Fanatics: Massive Fight Between Spectators At Playoff Hockey Game Caught On Video!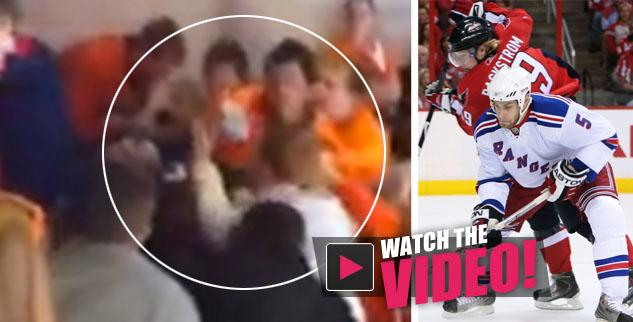 Article continues below advertisement
"One kid's got a bloody nose!" one astounded eyewitness comments in the video.
At one point, two men in orange drag a Rangers fan down two rows and begin slugging him.
"Rangers suck!" the crowd begins chanting.
Security eventually breaks up the fight a little over a minute after it first broke out.
The Flyers beat the Rangers 5-2.
Hopefully, fans from both sides will be on their best behavior for the final game of the series tonight in New York's Madison Square Garden.