Extreme Trout Pout Alert! Top Doc Suggests XXX-'Teen Mom' Farrah Abraham Has 'Very Unnatural' Lips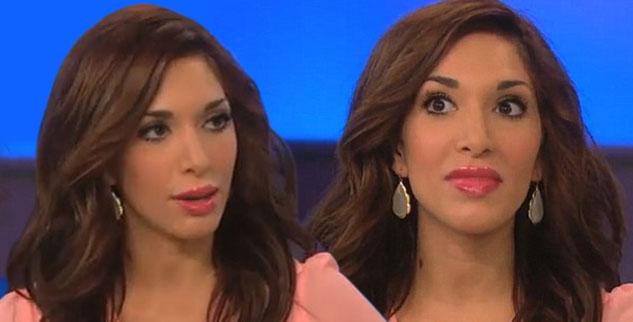 In between shilling sex toys and partying at nightclubs, Farrah Abraham has always found time to go under the knife. Now, the Teen Mom turned porn star has come under speculation once again for getting apparently more lip injections to plump her pucker!
"Her lips look unnaturally plump and large. Of course, they are pursed in this photo, but Farrah has obviously had injections. Her lips look very large for her face," Dr. Jason Diamond, a Beverly Hills board certified plastic surgeon, exclusively told RadarOnline.com.
Article continues below advertisement
The Dr. 90210 star, which has not personally treated Abraham, went on to suggest that the XXX Teen Mom may need to consult another doctor next time she gets lip injections!
"Farrah's lip injections look very unnatural," he said.
"To me, her lips look abnormally large. It's possible she went to a doctor who gave her a bad lip augmentation."
Despite Dr. Diamond's assessment, Abraham claims she hasn't had her lips done since October 2013.
"I haven't gotten anymore since I first did it, but I am happy they're looking plump," Abraham told Radar.
The reality star has never been shy about her multiple trips under the knife.
After Abraham got breast implants in 2010, a nose job and chin implant in October 2012, and another boob job this May, the Teen Mom turned porn star had her chin implant removed on September 30. Then, in October, she admitted to getting lip injections days prior to appearing on Bethenny Frankel's talk show.
What do you think of Farrah's plump pout? Tell us below.