Exclusive
'DWTS' Drama! Bad Boy Sean Avery Ousted After Telling Show's Exec. Producer To 'Go F**k Himself'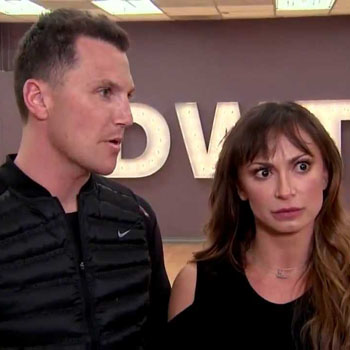 When former NHL bad boy Sean Avery was voted off during the second week of Dancing With The Stars was it a mis-step, or a case of foot-in-mouth?
Viewers were shocked on March 24 when the hit ABC show eliminated two teams from the competition instead of one, but an insider exclusively tells RadarOnline.com that a blow-up between Avery, 33, and one of the show's executive producers contributed to his demise.
Article continues below advertisement
"Sean getting the boot from the show was purely political and it stemmed from him being upset about a video package introducing his dance in which they portrayed him as a bad boy/playboy," the insider revealed.
"Sean called the EP, Conrad Green, and told him to go f**k himself and then hung up."
The insider claims the judges all vied against him with low scores to ensure he got eliminated.
In fact, Avery claimed retribution from the producer when he appeared with partner Karina Smirnoff the day after his elimination on Good Morning America.
MORE ON:
Dancing With the Stars
"I think we knew as of Monday last week our fate was sealed," he said.
"I had conversation with Conrad Green, one of the producers. I was upset at the package they had run the week before. It was a very tacky attempt to show me as the bad boy of Dancing with the Stars. I think in reality TV or any competition, if you have a disagreement with the producers, that seals your fate quite early."
But what wasn't fair was the early elimination of pro Smirnoff, 36, a longtime veteran of the show.
"The show wants to make things fair for Karina, a fan favorite, so they're working on a deal with her to serve as a guest judge (at some time over) the rest of the season," the insider added.
"They don't want to punish her."
UPDATE April 2, 4:00 p.m. -- A rep for Dancing With The Stars tells Radar, "Eliminations are based solely on public voting combined with scores from the judges. The double elimination in week two was planned in advance and producers have no hand in determining who is voted off each week."