Diane Keaton Tells All About Her Favorite Men Beatty, Pacino, Allen & So Many More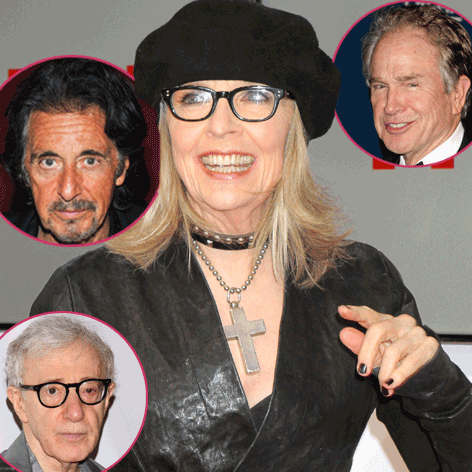 Diana Keaton has opened up as never before about the many men in her life, and it is a who's who of Hollywood hunks.
In Let's Just Say It Wasn't Pretty, Keaton, 68, talks about her favorite guys, the ones who got away, and her many insecurities.
The men in her life now are the 48 photographs she has hanging in her home, reports the MailOnline.
Of Warren Beatty, who she says she "loved in real time, not reel," she writes, "Real life Warren was a collector's item, a rare bird. He had aspirations I couldn't begin to contemplate."
Article continues below advertisement