Exclusive
Dean McDermott Defends Affair, Tells Tori Spelling: 'Happily Married Men Don't Cheat'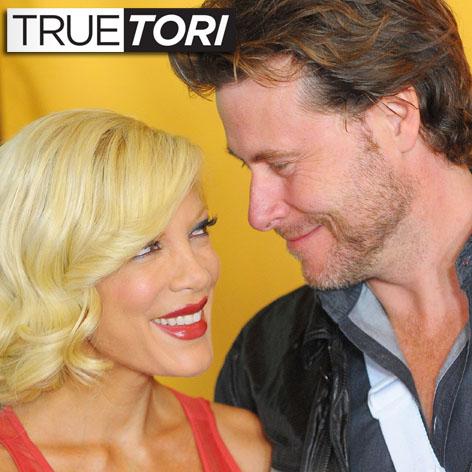 During filming of Tori Spelling's Lifetime reality show, True Tori, which documents her attempt to reconcile with love rat husband, Dean McDermott, the Canadian actor told Aaron Spelling's daughter that happily married men don't cheat, RadarOnline.com is exclusively reporting.
"Dean lashed out at Tori earlier this week, and told her happily married men don't cheat. Ever since filming began for the reality show, the couple has been fighting even more," a source told Radar.
Article continues below advertisement
"Dean thinks the show is making him look like a total douche bag, and Tori comes off as a saint. So things are even worse for them as a couple right now, and the reality show isn't helping them work out their issues."
Sources tell us, "Dean also brought up that Tori had cheated on her first husband with him. He is so sick of Tori playing the victim...she has a role in where they are as a couple today."
On Tuesday's premiere episode of True Tori, the former 90210 star revealed the moment McDermott finally confessed to cheating on her during a trip to Toronto.
After her husband's eyebrow shook strangely, Spelling recalled on her new reality show, "I wanted the truth. My heart was pounding so fast I could barely speak.
"He said, 'She came back to my hotel room with me but we just kissed. We didn't have sex,'" she recalled. "I knew in that moment the worst had happened. I said 'I don't believe you for a second.'"
Article continues below advertisement
"He went through the entire weekend, every single detail," she recalled. "He told me everything. I just listened. I think I nodded, made sure I didn't show any emotion.
"I didn't want to cry: I didn't want him to know how much my heart was broken."
Spelling admitted early in their relationship that she had "felt bamboozled," but didn't elaborate, and the doctor, who was not seen on camera, said he's been a liar his whole life.
True Tori airs on Lifetime Tuesdays at 10/9c.